Disclosure: This review was written by Lumina, a company that builds devices for remote work. Our mission is to make remote work better by building forward-thinking collaboration software, webcams, and conferencing devices.
Today we are reviewing one of the most best-selling low-budget webcams on Amazon, the Nexigo N60. This webcam has a wide-angle lens and a detachable privacy cover covering the lens when not in use. What do you get from this $39.99 webcam, and is the N60 webcam good enough for everyday use?
We evaluated the Nexigo N60 webcam through several tests to measure its image, video, and audio quality. Later on, we compare the N60 with other webcams in the same price range to see if this webcam is worth buying over a Logitech webcam.
Ratings ⭐️
| | |
| --- | --- |
| Image/Video Quality | 6/10 |
| Audio Quality | 4/10 |
| Appearance/Design | 5/10 |
Pros
💸 Inexpensive webcam - $39.99
↔️ Wide Angle Lens (Up to 110°)
🕵️‍♂️ Detachable Privacy Cover
Cons
📦 Design is boxy and thick
🎤 Microphone quality is low and laggy
🎯 Only supports fixed focus
Image Quality 📷
Our first experiment is to test this webcam's image quality under four different lighting environments.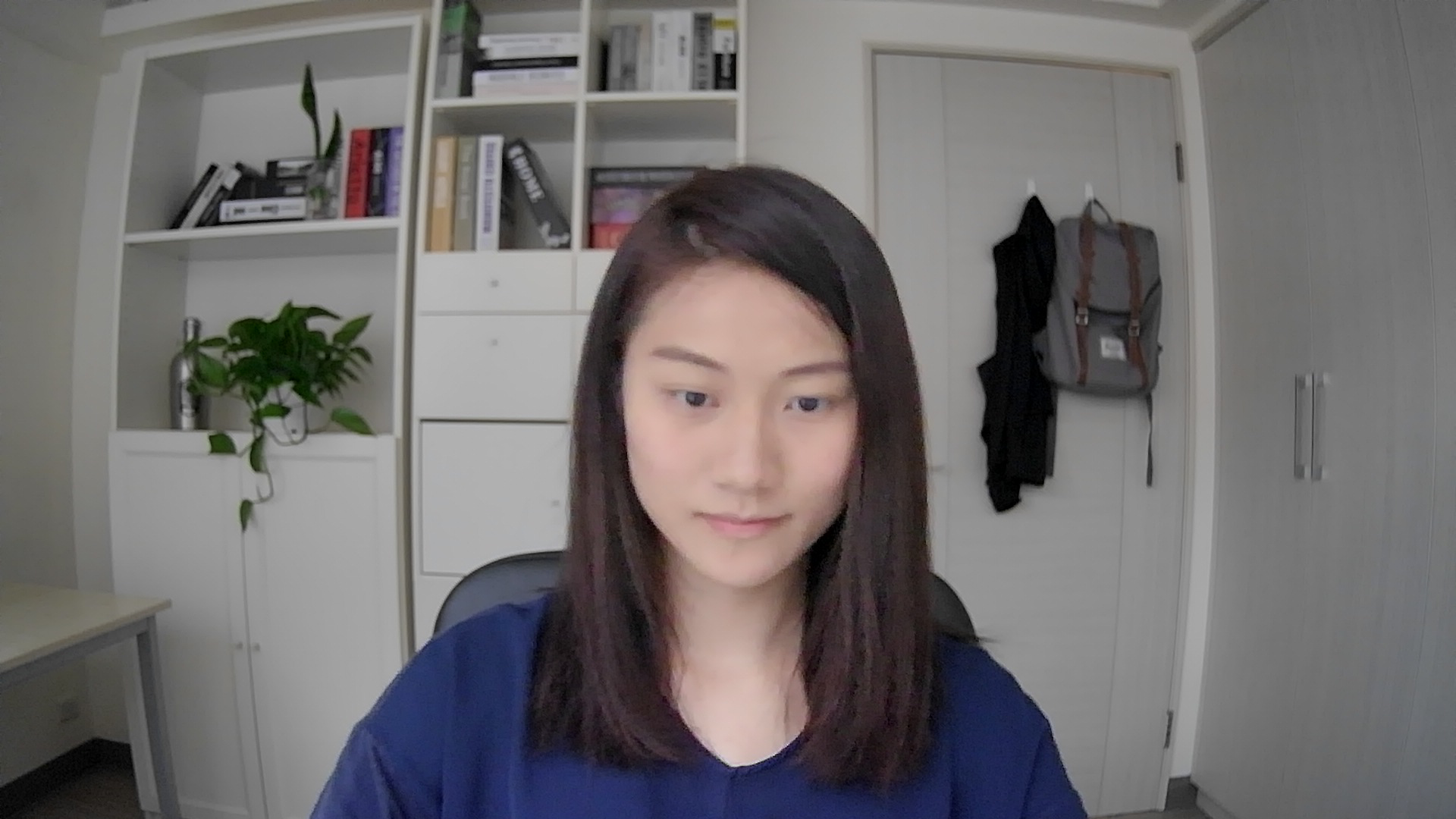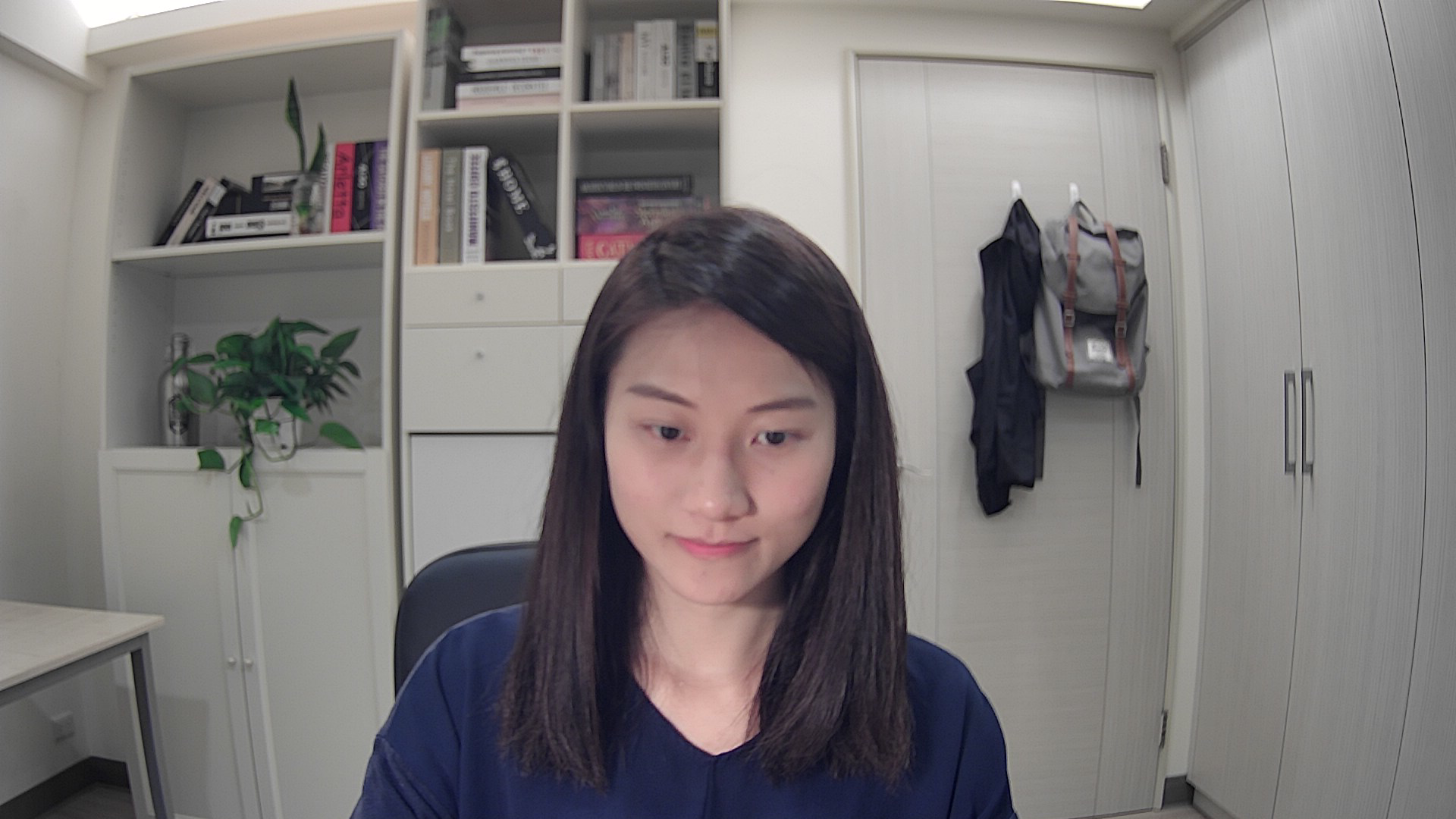 The Nexigo N60 webcam produces decent high-exposure images, as seen from the four photos above. These images' tone during daytime and nighttime is pretty similar to reality, which showcases this webcam's ability to adjust its white balance. However, we can see that the photo is not sharp since the person and the bookshelf in the background appear blurry.
This webcam uses a wide-angle lens that can capture a wide field of view of up to 110°. However, there is this fisheye effect that causes warping or distortion at the edges of the shot. Depending on your personal preference, this feature might or might not be to your liking. This feature is suitable for capturing more people or groups during video meetings, but it does make the image appear slightly unnatural.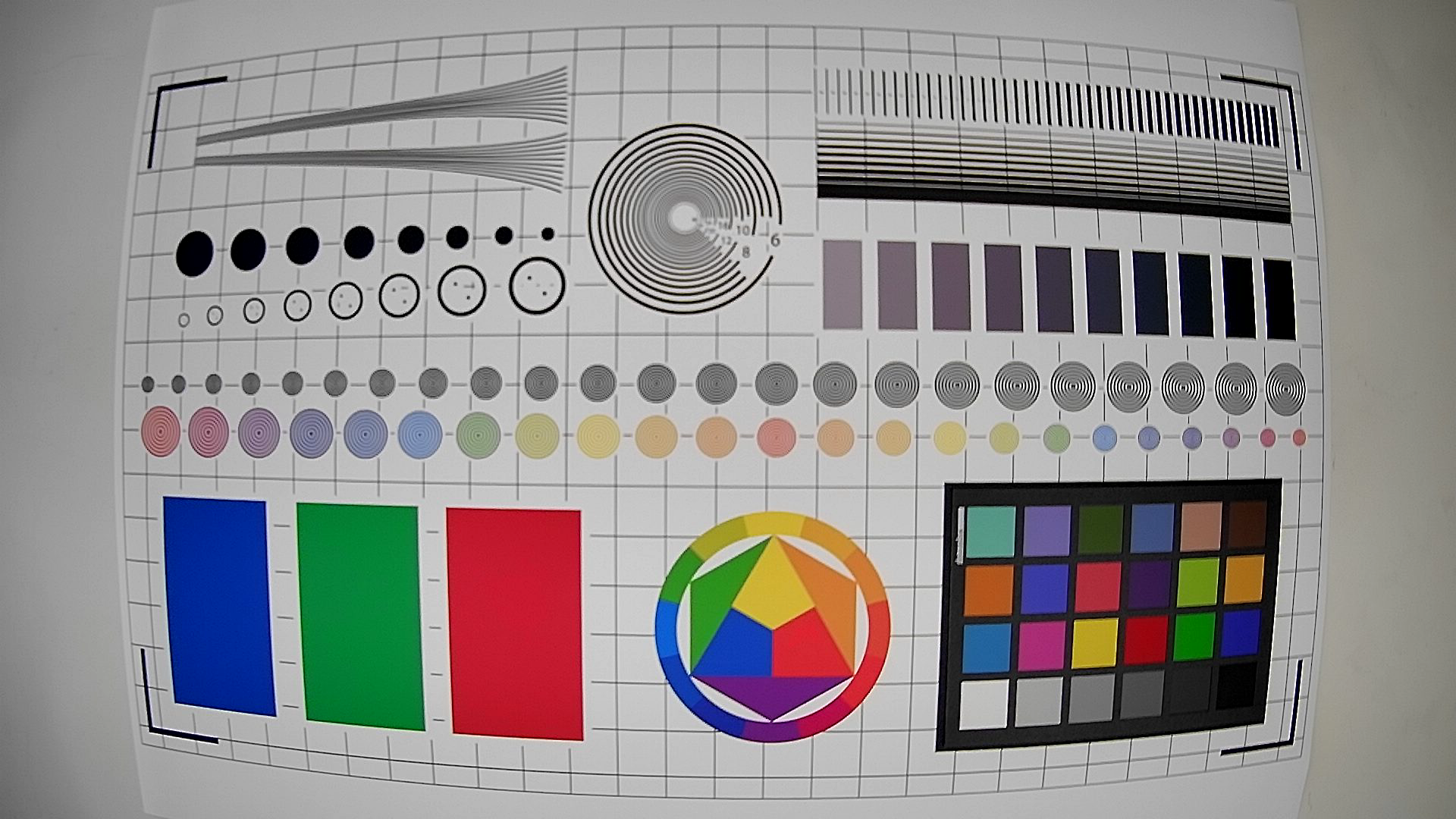 We used the Nexigo N60 to capture the test chart above to test the image quality more comprehensively. Overall, the distortion is exceptionally significant and visible at the edges of the picture. We could see dark patches at the four edges as well. On the other hand, the colors captured appear vivid and vibrant.
| | |
| --- | --- |
| | |
| Color palette for white balance and exposure result | Resolution test result |
On the left-hand side, we analyze a cropped picture of the color palette and compare the actual palette color (small square) vs. the webcam output to see how accurate the Nexigo N60 can capture colors. The N60 captured slightly darker colors than the actual color itself.
On the right-hand side, we measure the image resolution, and you can read up to number 12. We can conclude that the result is not very sharp, and this result is worse than other 1080p cameras that we have reviewed before, such as the AUKEY FHD and AVerMedia CAM 313.
| | |
| --- | --- |
| | |
| Nexigo N60 noise test result | Logitech C930e noise test result |
To test the image noise, we compare the Nexigo N60 with another 1080p webcam, Logitech C930e. The N60 produces more image noise than the C930e, as seen from its grainy textural appearance.
Comparison with Other Similar-Priced Webcams
At $39.99, the Nexigo N60 Webcam seems to be a pretty good deal. However, how does it fare with other webcams? This section compares the N60 with two other webcams in the same price range, the Logitech C525, and the AUKEY FHD.
Technical Specifications ⚙️
| | Nexigo N60 | Logitech C525 | AUKEY FHD |
| --- | --- | --- | --- |
| Megapixel | 2 MP | 8 MP | 2 MP |
| Resolution | 1080p | 1080p | 1080p |
| Framerate | 30fps | 30fps | 30fps |
| Focus Type | Fixed focus | Autofocus | Fixed focus |
| Field of View | 110° | 78° | 65° |
| Built-in Mics | Dual noise-cancelling | Noise-cancelling | Dual stereo |
| Price | $39.99 | $59.99 | $29.99 |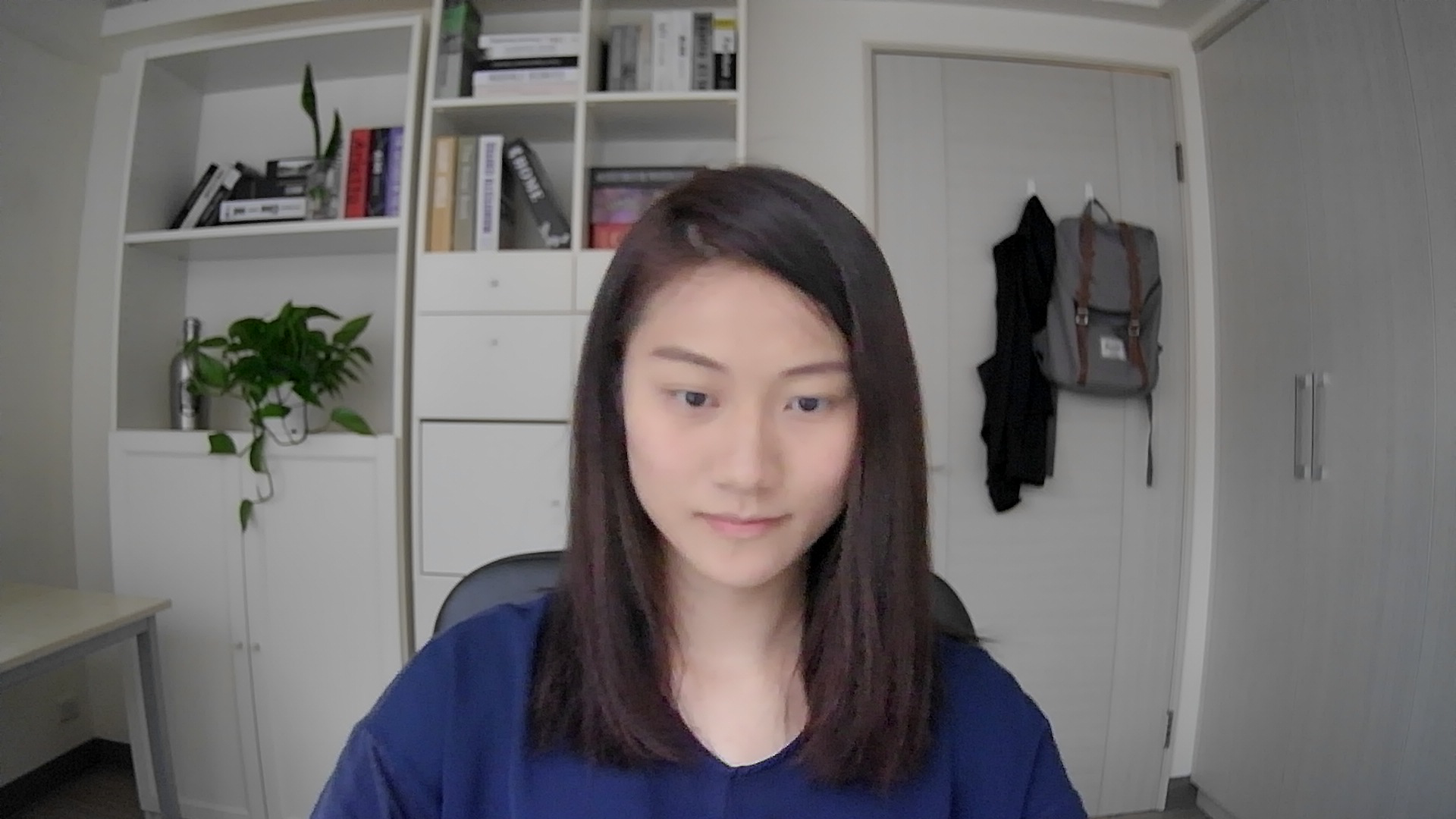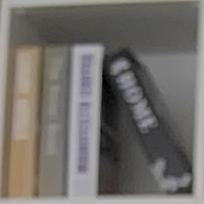 Here are side-by-side image outputs of the Nexigo N60, Logitech C525, and AUKEY FHD. In comparison, Logitech C525's photo has the most contrast but a narrower field of view than the other two. AUKEY FHD's image has a grayscale tone that makes the person appear pale. Nexigo N60 has the best white balance and highest exposure as we can see the person's dark blue color shirt clearly, whereas it appears almost black in the other two images.
When we compare the bookshelves' cropped picture, we can see that AUKEY FHD produces the sharpest image. Logitech C525 and Nexigo N60's photos are very blurred, making it impossible to read these books' titles. Overall, AUKEY's image quality is the sharpest compared to the other two.
Video Quality 🎥
Daytime with natural light
Nighttime with room lights
We recorded these two videos using 1080p resolution with 30 FPS during daytime and nighttime. The footage appears clear and pretty decent with high exposure. When examined closely, the nighttime video is somehow sharper than the daytime video. However, the colors look a little faded, and this color tone makes our model look slightly pale.
Audio Quality 🔊
So far, Nexigo N60 has one of the worst audio quality from all the webcams that we have tested. The voice sounds muffled, and the audio lags behind the video. We highly recommend using an external microphone to record your audio.
Design 🖋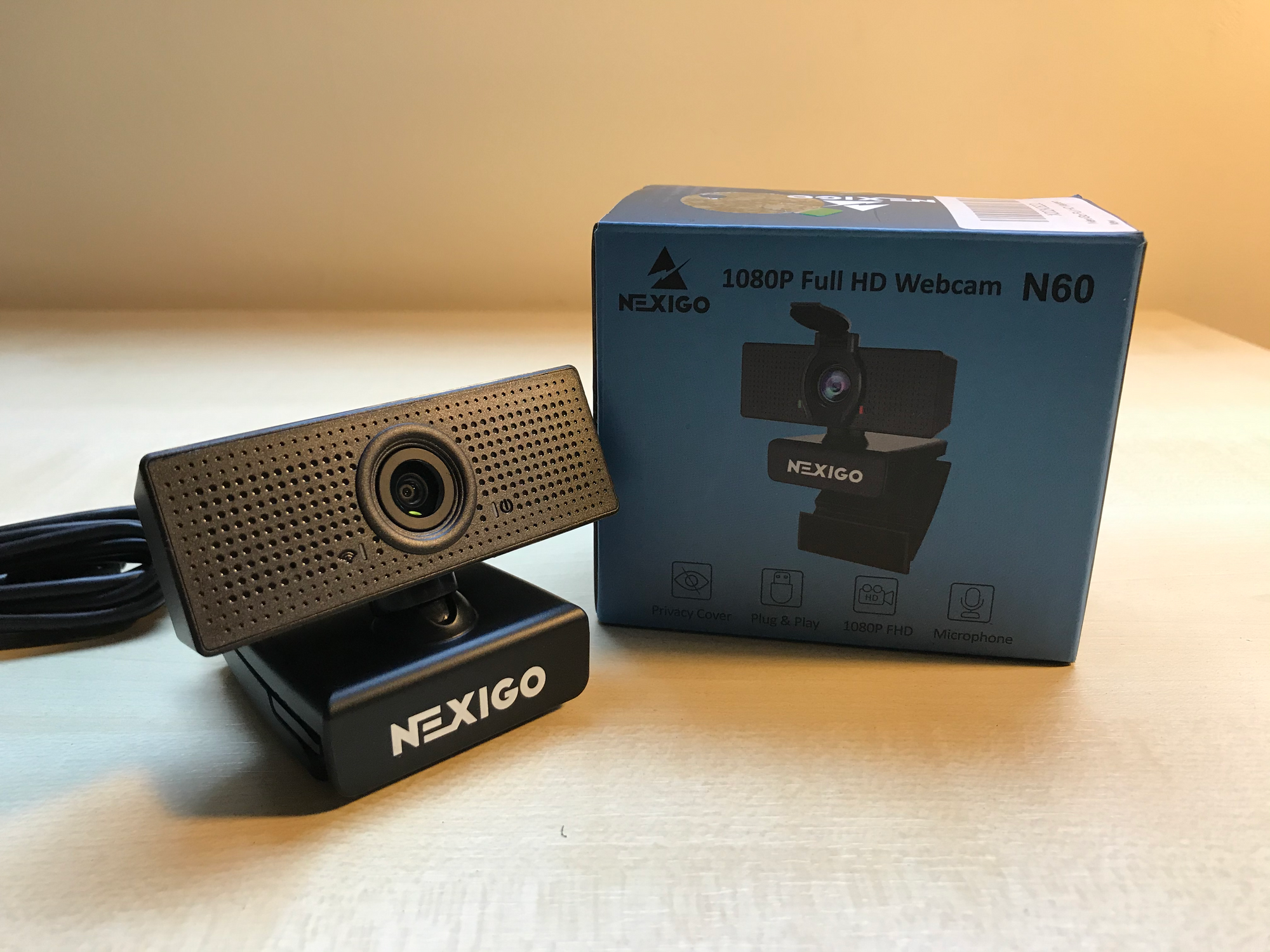 Product Dimensions
| | Webcam |
| --- | --- |
| Height | 1.96 in (49.8 mm) |
| Width | 2.08 in (52.8 mm) |
| Depth | 3.22 in (81.8 mm) |
| Weight | 5.6 oz (158 g) |
| Cable length | 4.8 ft (1.46 m) |
This webcam has a larger build than most webcams in the market, making it not very portable. There is a detachable privacy cover (not shown in the picture) that allows you to cover the camera when you are not using it. However, the body is made of thin plastic and makes the webcam feel cheap.
The mounting clip works pretty well and lets the webcam sit perfectly on top of our monitor. Moreover, the 1.5m USB cable is a decent length like most webcams in the market.
Conclusion
Generally speaking, the Nexigo N60 is a decent camera for the price of $39.99. The most notable feature about this webcam is its fisheye distortion effect, allowing a wider field of view. If you are looking for a fisheye wide-angle view, then this webcam is suitable for you. However, if you are looking for a more natural-looking webcam camera, then the AUKEY provides a better choice as it has a wide field of view with no fisheye distortion.
The Logitech C525 is priced $20 higher than the Nexigo N60, and in terms of image quality, the N60 showcases better white balance and higher exposure, making it more worth-buying than the Logitech C525.