Logitech sales have increased 7% in comparison from 2020 to 2019. They had double-digit growth in their Video Collaboration product category and strong growth in Keyboards & Combos, PC Webcams, and Gaming product line. The PC Webcams sales themselves saw a 7% YOY rise in 2020. The Logitech HD Pro Webcam C920 and 1080P Pro Stream Webcam were the top revenue-generating webcams during the fiscal year 2020 for Logitech.
With this increase in Logitech webcam sales, the need for software to control the webcam is also increasing. Logitech launched Logitech Capture makes it easy to record high-quality video content and to share your passion with the world.
Features 🎛
Logitech Capture has a lot of useful features. You can use the apps to record from multiple sources, add filter effects and text overlays, and adjust the video feed colors and resolution. We're using Logitech C930e webcam to test this software.
1) Record from Multiple Sources
Record not just from one webcam but more! Also, you can combine this with your computer screen to give a presentation remotely. Use Logitech Capture as a virtual camera.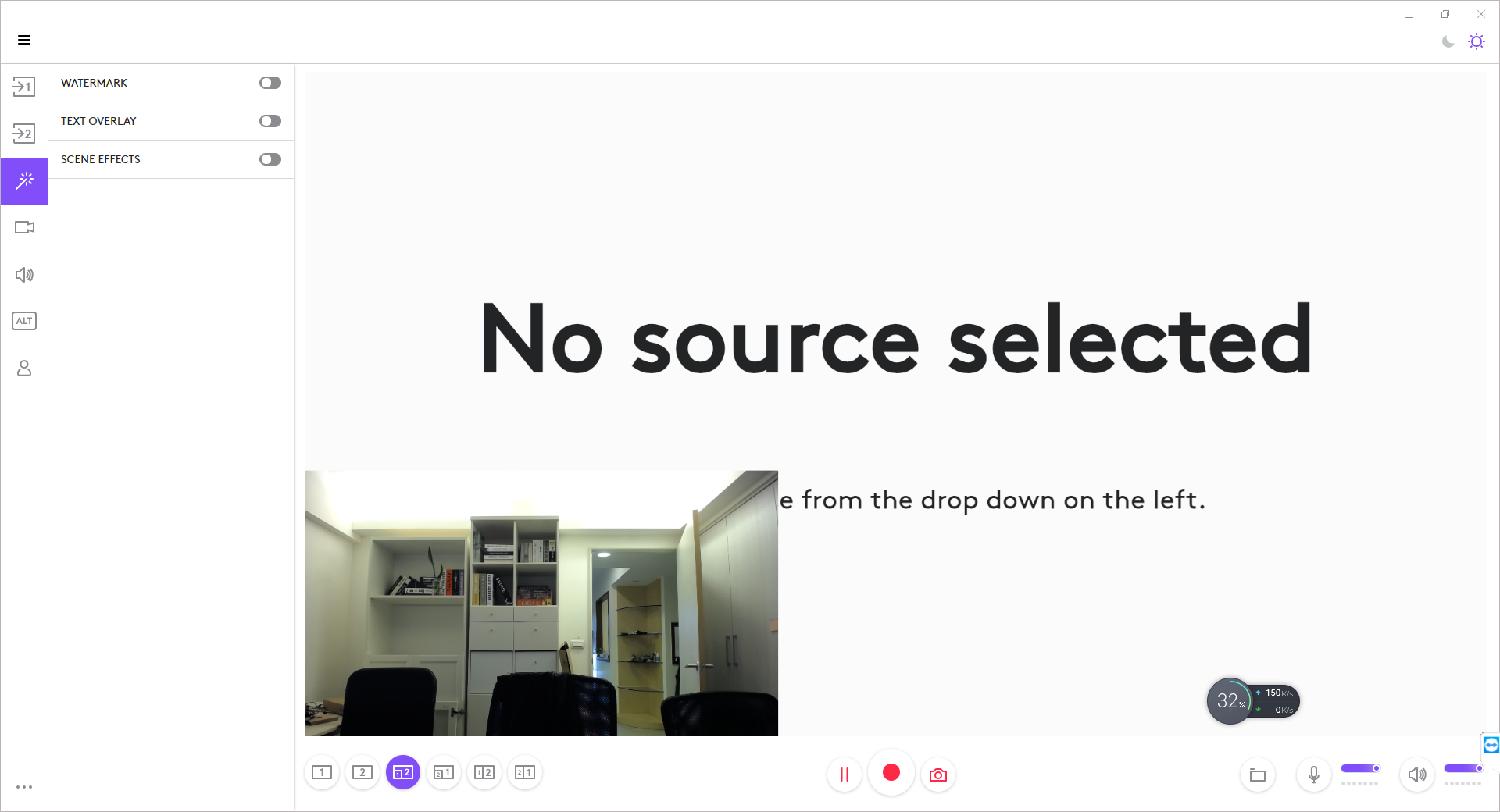 You can also choose different layouts:

This feature is useful for giving a remote presentation, make vlogs, or recording teaching sessions.
2) Filter Effects and Text Overlay
Add effects to your video like borders, watermark, and filters. You can see a blue border, a hello world text on the bottom left corner, and a logi watermark on the bottom right corner in the picture below.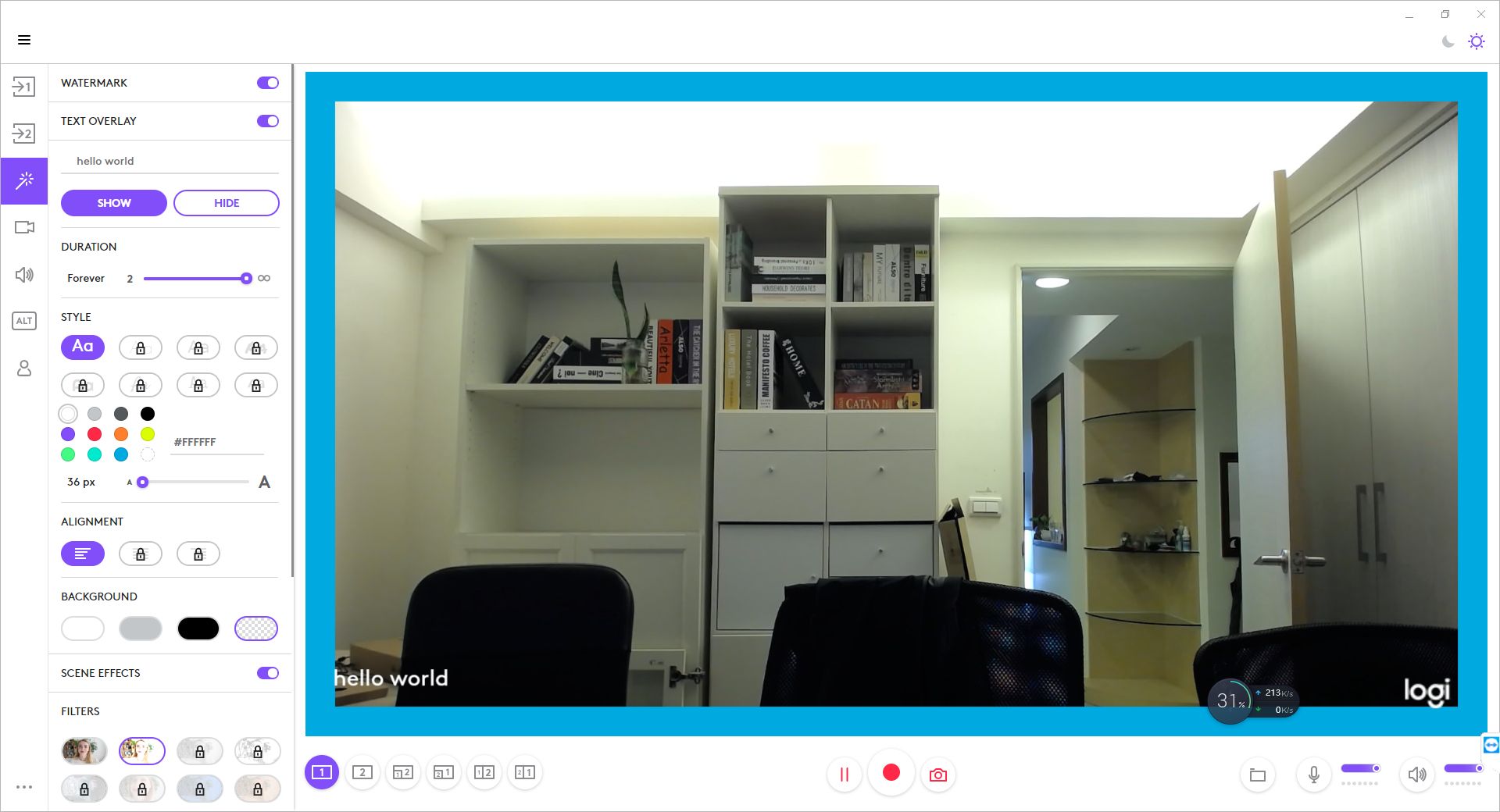 3) Adjust Image Colors and Resolution
Generally, this software is useful to maximize the video output from your Logitech webcam. This software has three orientations: landscape, portrait, and square. You can use these at different resolutions, which depends on the Logitech webcam you're using. You can create videos for Instagram with the portrait and square orientations.
You can also adjust your video feed colors by adjusting white balance, contrast, sharpness, brightness, and temperature manually from this software. You can set the focus manually and zoom & pan the video.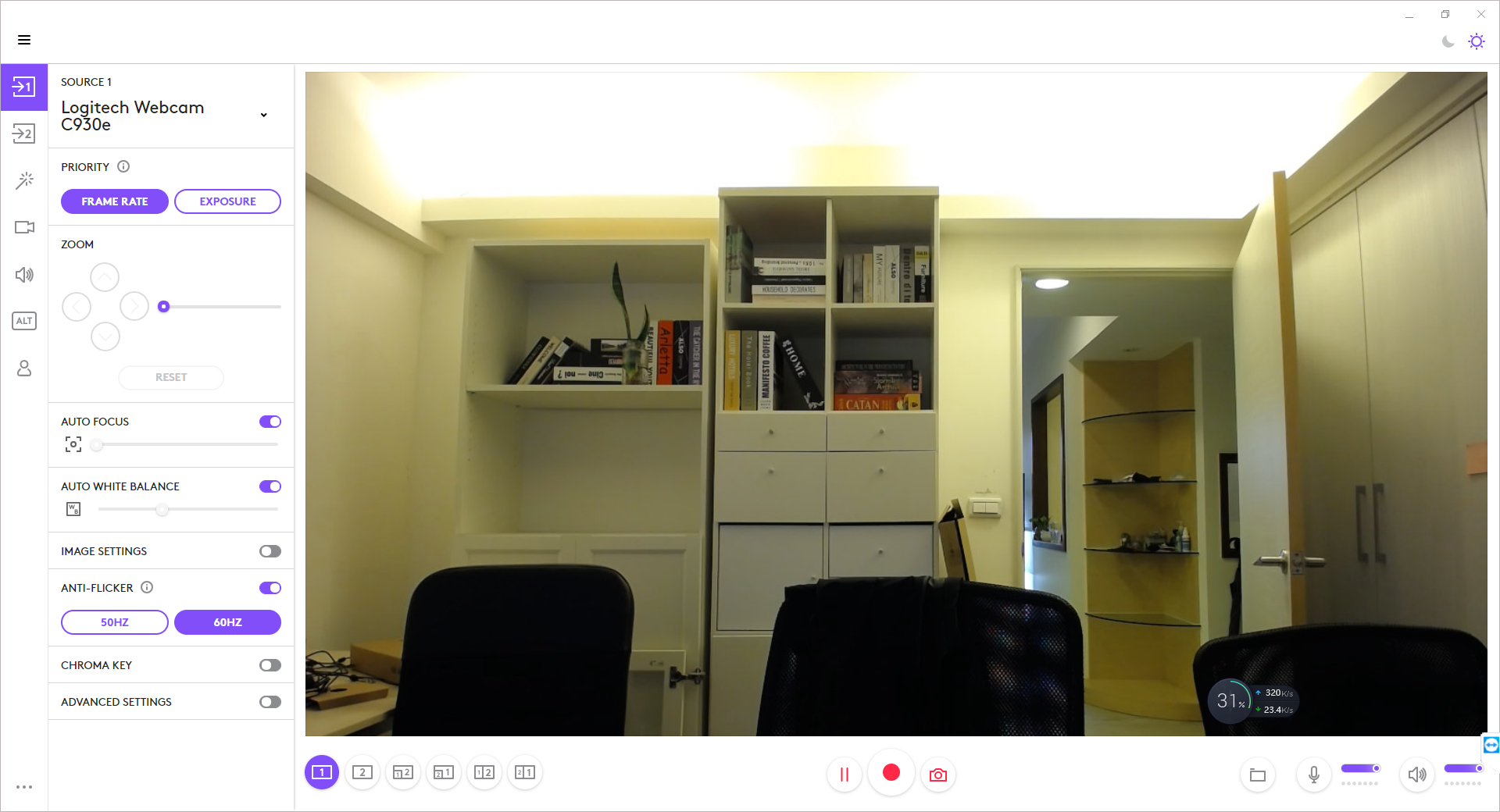 Download ⬇️
Logitech Capture is only compatible with specific webcams and operating systems, and it does have higher system requirements if you want to record in 1080p at high FPS.
Download Logitech Capture here.
Required Operating Systems
Microsoft Windows 10
macOS 10.14 (beta only)
macOS 10.15 (beta only)
macOS 11 (only Intel)
Compatible Logitech Webcams
C920 HD Pro
C920s HD Pro
1080P Pro Stream
C922 Pro Stream
C922X Pro Stream
C930e
StreamCam
StreamCam Plus
BRIO 4K Pro
BRIO Stream
How to Install 🛠
Go to https://www.logitech.com/en-us/product/capture in a web browser.
Click the DOWNLOAD FOR WINDOWS (64 BIT) or DOWNLOAD FOR BETA MAC button depends on your operating system.
Double-click the downloaded file.
Click the INSTALL LOGITECH CAPTURE button and follow the instructions.
Once installed, you can find the software in your Start menu in a folder called Logitech (Windows) or in your Application folder (macOS). You'll need to give permission for camera and microphone to use the software (macOS).