If you're seeking for a webcam to look best in your next business call, Logitech C930e might be on your webcam option list. First launched in 2013, Logitech claims C930e Business Webcam is best for video conferencing or streaming purposes due to its high video and audio quality. Amazon also claims Logitech C930e is best for whiteboard presentation and product demos for your business meeting. C930e webcam comes with 1080p Full HD video and two omnidirectional microphones for a better audio experience. This product has been receiving quite good reviews from the market.
Disclosure: This review was written by Lumina, a company that builds devices for remote work. Our mission is to make remote work better by building forward-thinking collaboration software, webcams, and conferencing devices.
We decided to test the Logitech C930e ourselves. Since webcams are commonly used in a static indoor condition, we reviewed the webcam under different variables by adjusting the lighting and objects. We added a calibration test to give you a more detailed and more precise idea of whether this webcam is worth your $129.99.
Ratings 🌟
| | |
| --- | --- |
| Image/Video Quality | 7/10 |
| Audio Quality | 8/10 |
| Appearance/Design | 7/10 |
Pros
📸 High video quality, with 1080P in supported business chat apps.
🔇 Good noise cancellation
↔️ Wide field of view (up to 90°)
Cons
📹 No optical zoom.
💰 More expensive than another models in this line. (C925 at $99.99, C920s at $69.99, C920 at $79.99).
⚪️ Poor auto white balance adjustment at the nighttime
Image Quality 📷
We tested the webcam in the same indoor spaces with four lighting conditions (daylight, night time with low light, and night time with full light and night time with backlight). The images below are captured using Logitech C930e with no editing applied.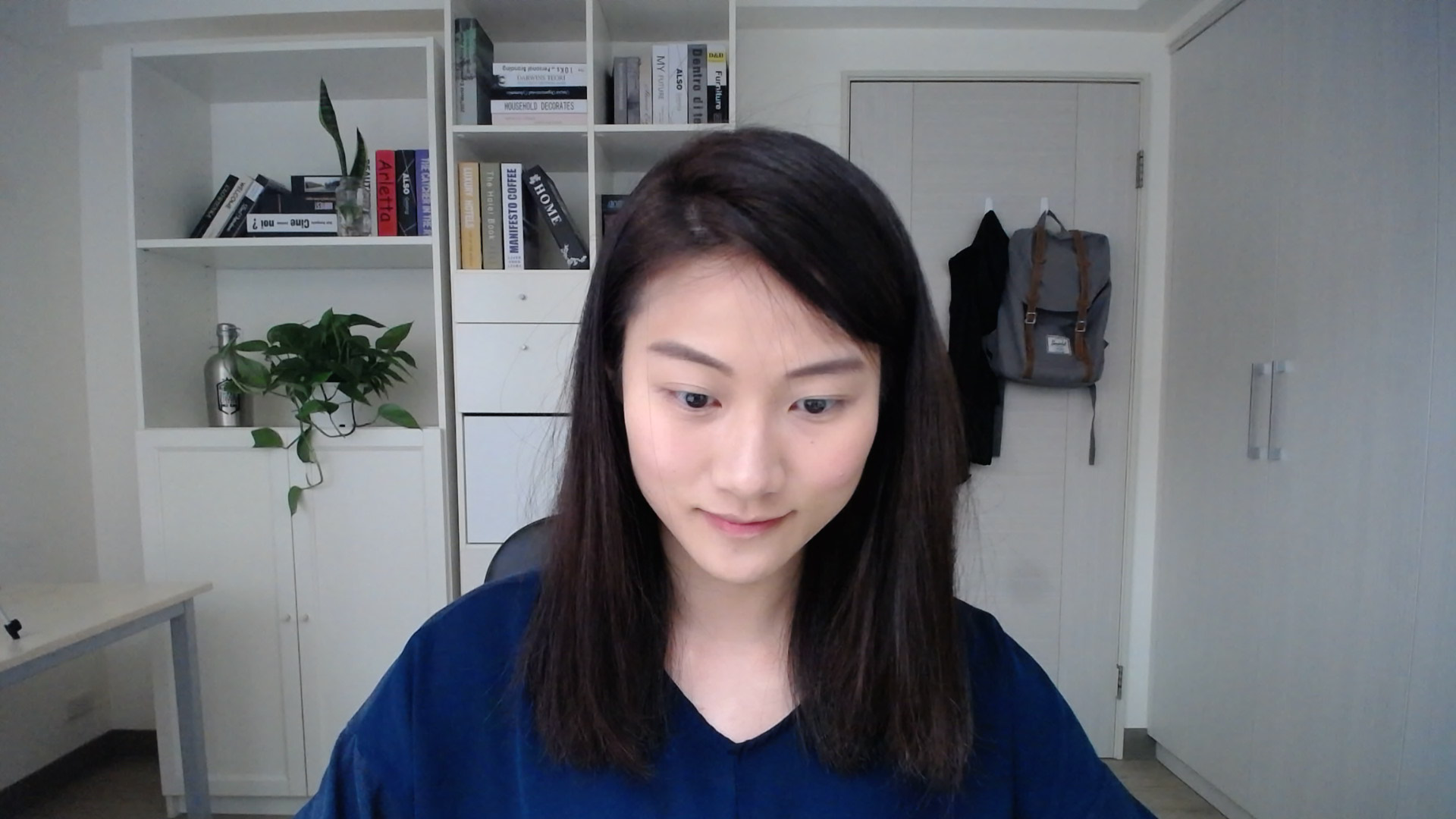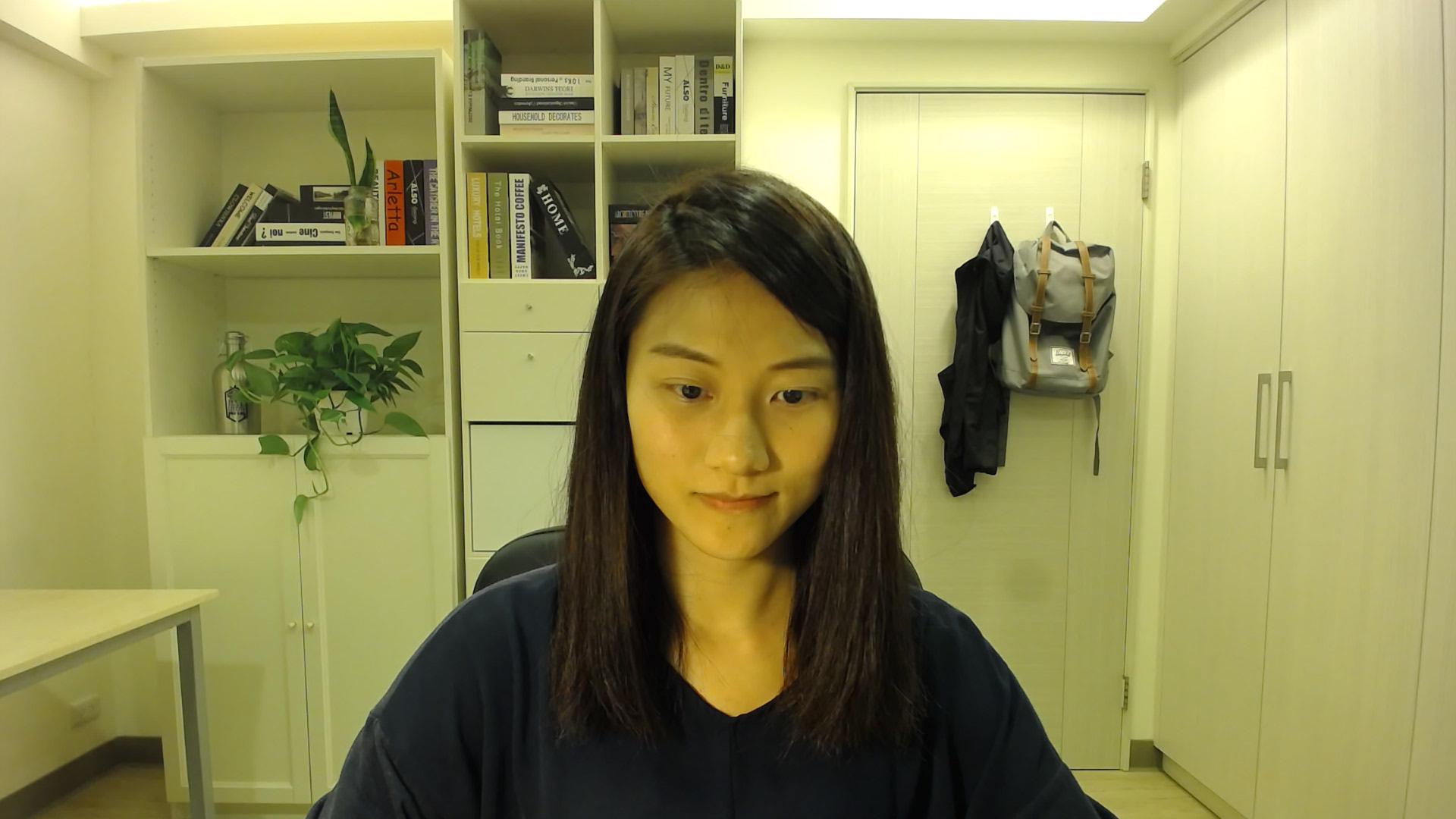 The daytime images look natural and bright with a slightly cool tone. The image quality is pretty good. In night time with full and low light setup, the image is still good and sharp. Furthermore, we tested the auto color correction by using a yellow light in the night time setup and unfortunately it gives us an obvious yellowish tone. Meanwhile for the backlight setup, we could see a visible degradation in image sharpness with a darker exposure. Overall the sharpness of Logitech C930e is good with the right amount of contrast, especially during the daytime.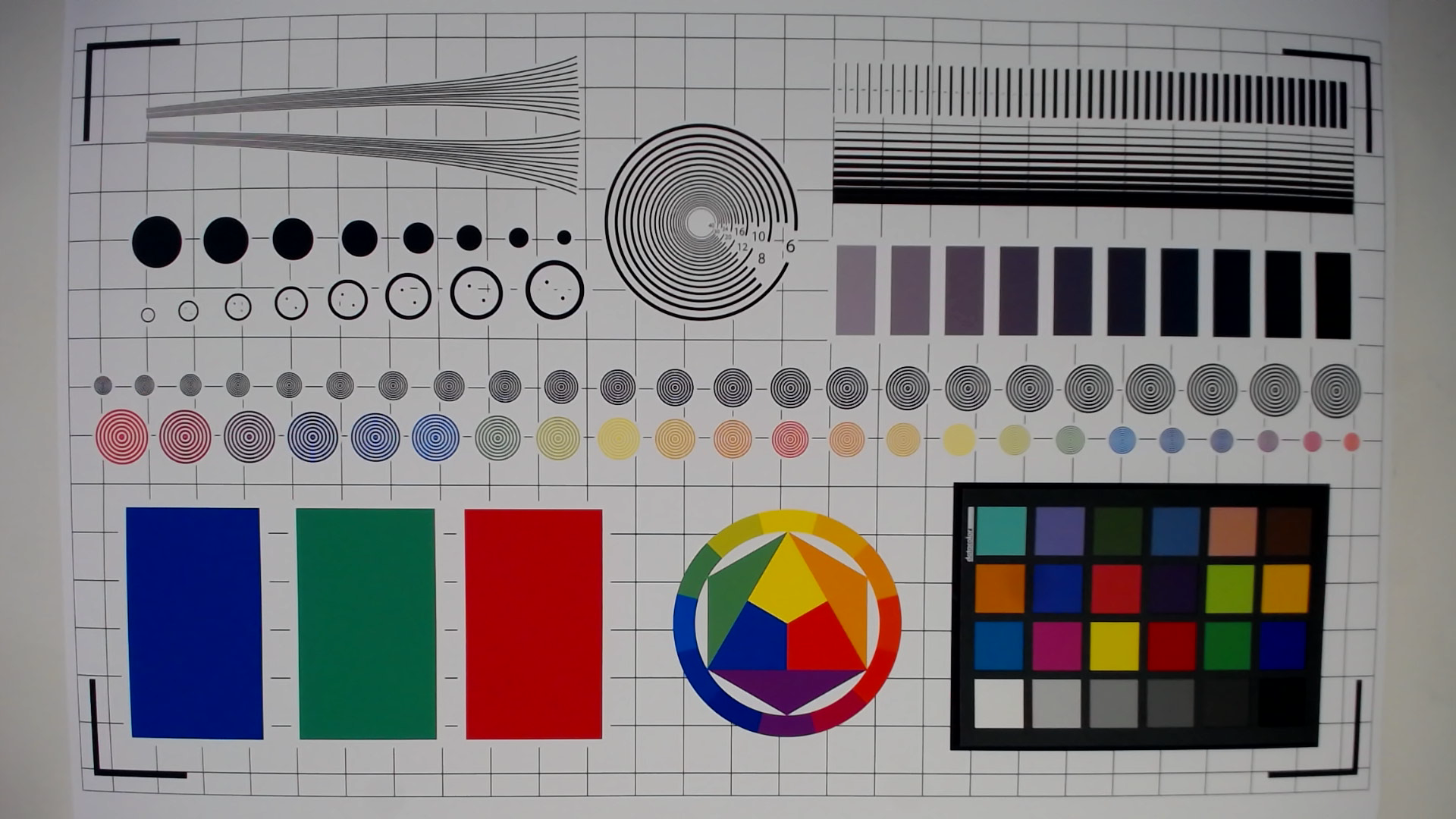 We tested the image quality of Logitech C930e with a calibration chart to give you a clearer idea of this webcam quality. First, with a 90° field of view, there is a subtle distortion in the image shown by a slight curve at the edge of the big chart.
| | |
| --- | --- |
| | |
| Color palette for white balance and exposure result | Resolution test result |
Continue with the white balance and exposure test by evaluating the color palette. The smaller box is how the color is supposed to look and you can see a visible difference batween them. The captured image of C930e gives a darker tone compared to the real color (one shown by smaller box). Moving to the resolution test, if you see the spiral circle, we can see until 20-24 scale means that this webcam indeed has a good resolution.
| | | |
| --- | --- | --- |
| | | |
| Logitech c930e noise test result | Logitech Brio noise test result | Logitech c525 noise test result |
Last but not least is the noise test. Here we give the noise test result of three webcams from Logitech (Brio 4k, C930e, and C525). If you zoomed in on the image, you would notice the difference. The visibility of small dots determine the noise in the captured image. Both Logitech Brio and C930e produce an image with almost invisible dots while Logitech C525 has a visible noise in the picture.
Comparison with Logitech Brio 4K Ultra HD and Logitech C525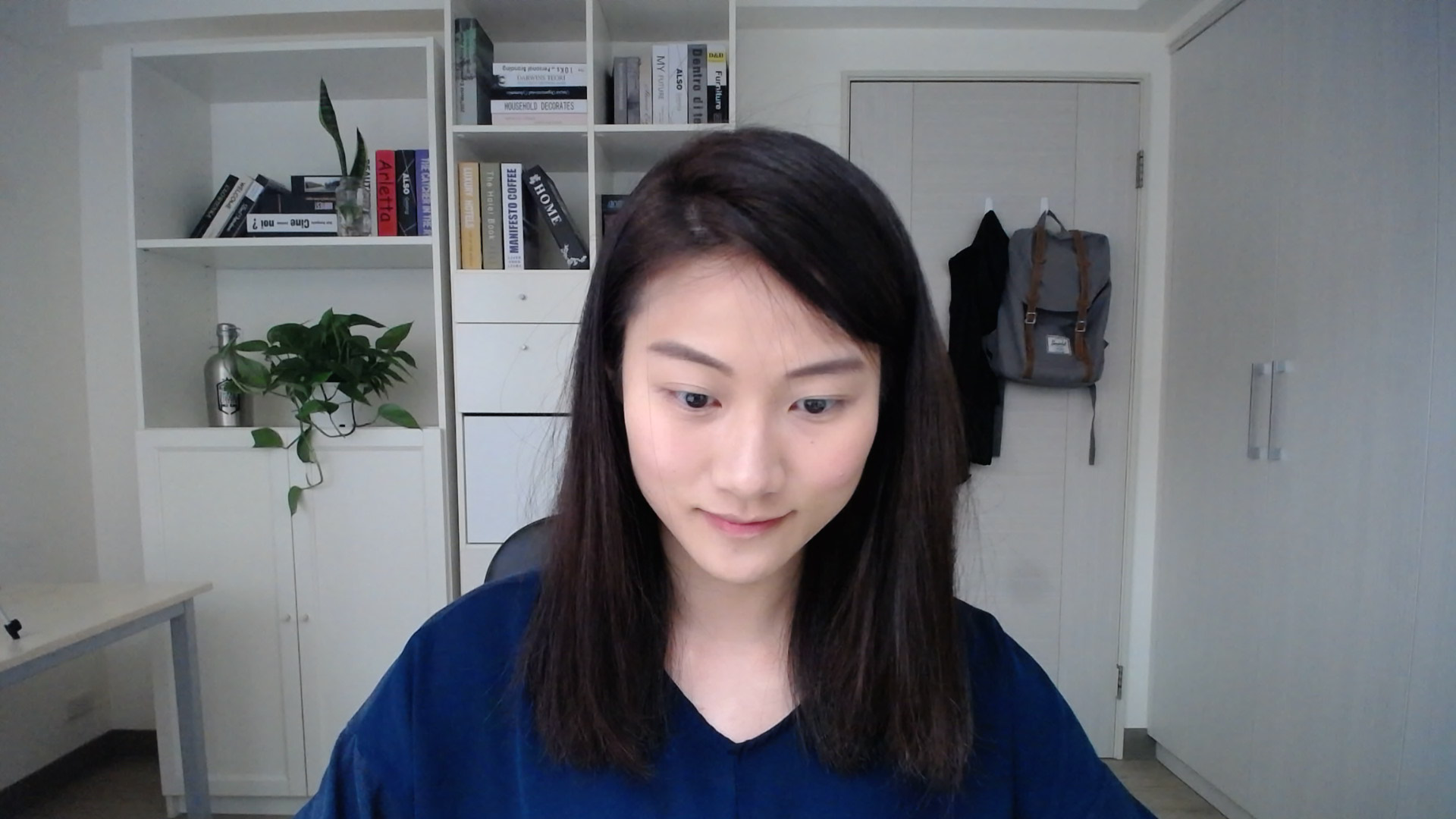 Above is the comparison between the image captured by Logitech C930e, Brio 4k, and C525. We put the image side by side so you could conveniently see the difference. Both pictures shown are in the daytime with natural and nigh time with full light. Frankly said, Brio outcompete the other 2, as it has an outstanding image quality. Brio 4k delivers a bright and sharp image with flawless complexion shown by the tiny details like hair color. We'd said its quality deserved its price. We also have an in-depth review of Logitech Brio 4k if you want to know more about this top-notch webcam. Logitech C525, as the lowest in price among these three, shows a low quality of a daytime image. The exposure is dark with a cool tone. It also delivers a noisy image and lacking sharpness. Logitech C930e itself success in delivering a bright and high quality white balanced image.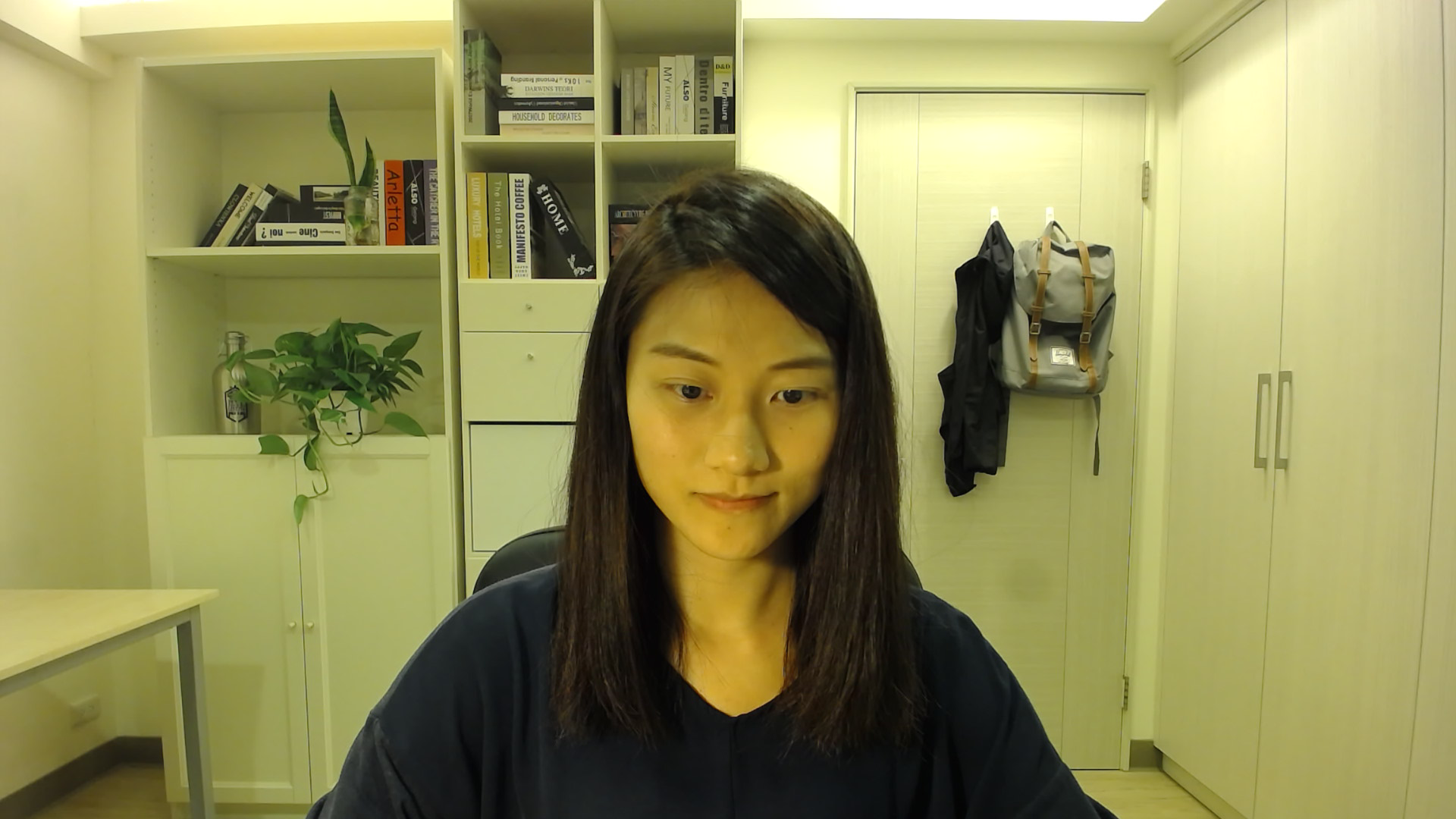 During night time, the Brio still showing excellent results, especially the quality of its color adjustment 👏. On the other side, C525 surprise us by having better pictures compare to Logitech C930e in the night time setting. The C930e image result shows a pretty distracting and noticeable yellowish tone, the camera fails to radiates the color complexion as everything turns yellow.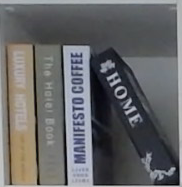 Furthermore, when we cropped and zoomed in the image on the books in the room, we can see a difference in the webcam's resolution. Both Brio 4k and Logitech C930e have excellent resolution. At the same time, C525 is a pretty blur, and we almost couldn't see the writings in the book that said The Hotel Boat.
Video Quality 🎥
We did video testing under two lighting conditions. The first one was in the daytime with natural light and the second one was at night time with room lights. The videos above are using 1080p resolution at 30 frames per second (fps). With a 90° field of view, you can show off a conference table or whiteboard behind you as you speak or presenting. During the daytime with natural light, the results are excellent; the video quality is sharp, clear, and well balanced. The Logitech C930e always compensated well and stayed in focus. During the nighttime, the video quality is still good except for the ineffective auto color correction that causing you looks yellow. However, We could prevent this by making sure you have a white light setup in your space.
When we try using Skype, you'll get to use Tilt, Pan, and Zoom options for control. However, it's all digital; there are no motors. Logitech C930e claimed to have 4x digital zoomed, but it's pointless, except if you don't mind the significant decrease in your video's sharpness.
Audio Quality 🔊
We also tested audio quality during the Zoom call. We were using Logitech C930e's built-in microphones. The voice sounded clear, and the noise cancellation did an excellent job reducing the external sound like fan and street noise while keeping our voices heard.
Product Design 🖌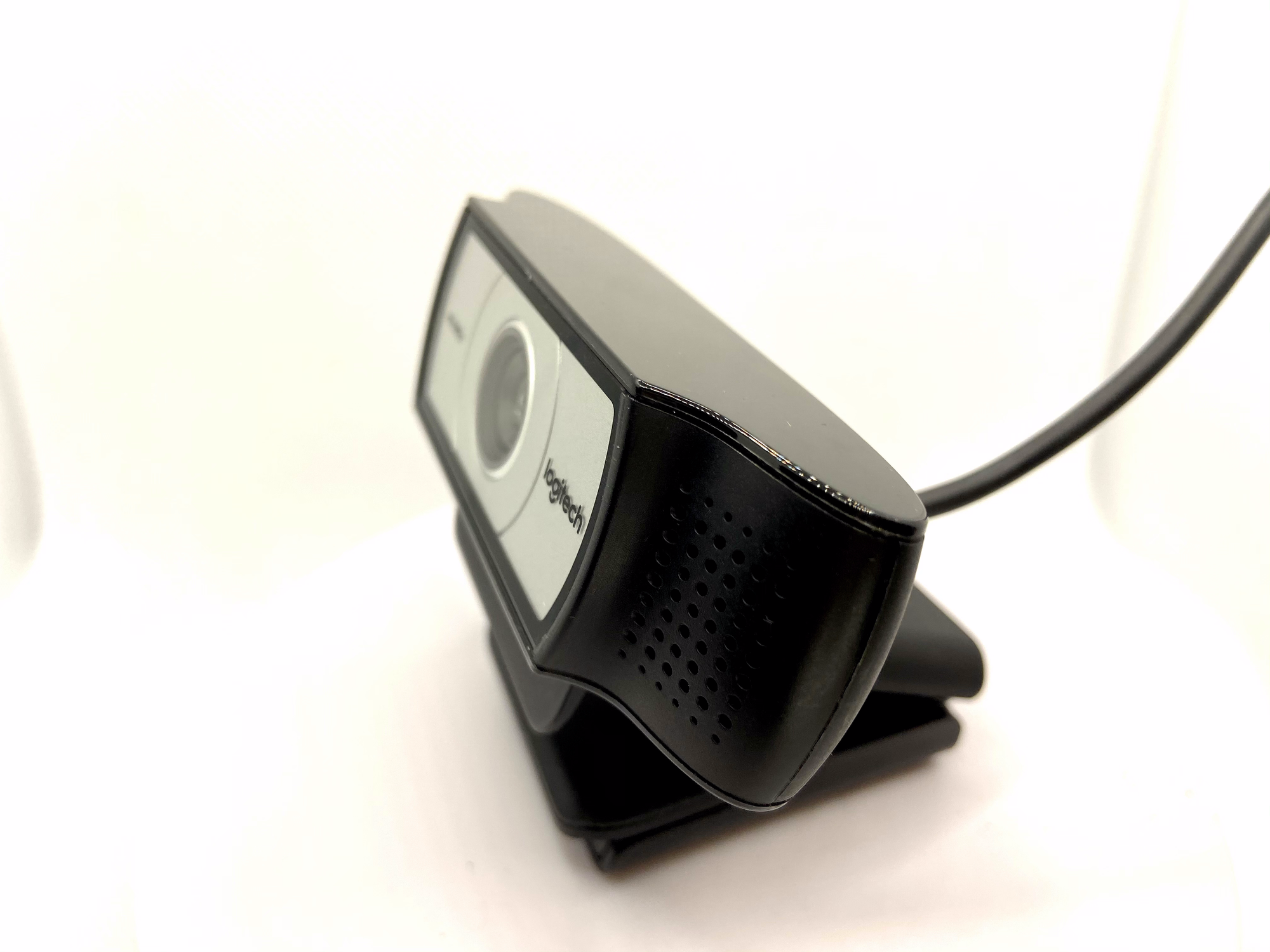 Dimension
| | Webcam & Fixed Mounting Clip |
| --- | --- |
| Height | 1.69 in (43 mm) |
| Width | 3.70 in (94 mm) |
| Depth | 2.80 in (71 mm) |
| Weight | 5.71 oz (162 g) |
| Cable length | 5 ft (1.5 m) |
Functionally, Logitech C930e will securely mount in your laptop, display, or tabletop. It has a rotatable clip that can be folded and adjusted to your tripod or desk. You can protect the lens and secure your privacy while the webcam is not in use with its flippable lens shade.
Visually C930e has an entirely different design-feel than other Logitech cameras, with its square edge and white metal at the center. Compare with other webcams from Logitech with round corners and black plastic materials that give a modern, neat and edgy impression, Logitech C930e leaves more of a vintage feeling. 📺
Technical Specification ⚙️
| Parameter | Value |
| --- | --- |
| Megapixel | 3 MP |
| Resolution | 1080p, 720p |
| Framerate | 30 fps (frame per second) |
| Focus type | Autofocus |
| Field of View | 90° |
| Microphone | stereo, dual omni-directional |
Conclusion
If you're a business person looking for an upper middle-tier quality camera with a high tolerance in the budget, we'd recommend purchasing C930e. It will accommodate your business-purpose virtual meeting well. But, if you're tight on budget and looking for the best value for its price, you might want to explore more webcam options below $129.99.