If you're looking to have exceptional video quality during video calls, then this webcam might be suitable for you. Logitech Brio is Logitech's best and most advanced business webcam with 4K Ultra HD video streaming. However, as Logitech Brio supports 4K conference calls, popular video conferencing apps like Zoom, Google Meet, and Microsoft Teams currently don't support 4K resolution. Does it worth the price tag?
Disclosure: This review was written by Lumina, a company that builds devices for remote work. Our mission is to make remote work better by building forward-thinking collaboration software, webcams, and conferencing devices.
We had our hands on Logitech Brio and tested this webcam ourselves. Since webcams are used in a static indoor condition, we reviewed the webcam under different variables by adjusting the lighting and objects. Hopefully, this will help you decide whether you should purchase this webcam or not.
Ratings ⭐️
| | |
| --- | --- |
| Image/Video Quality | 9/10 |
| Audio Quality | 8/10 |
| Appearance/Design | 8/10 |
Pros
🎥 Best high-resolution video quality webcam in the market (up to 4K resolution and up to 90 FPS)
🎨 Accurate exposure and excellent color adjustment under different lighting conditions
🎯 Fast and precise autofocus
↔️ Wide field-of-view (up to 90°)
Cons
💸 Expensive option - $200 for a high-end webcam
🚫 Most video conferencing apps don't support 4K
💿 It feels cheap with the plastic exterior and has a lousy privacy cover
Image Quality 📷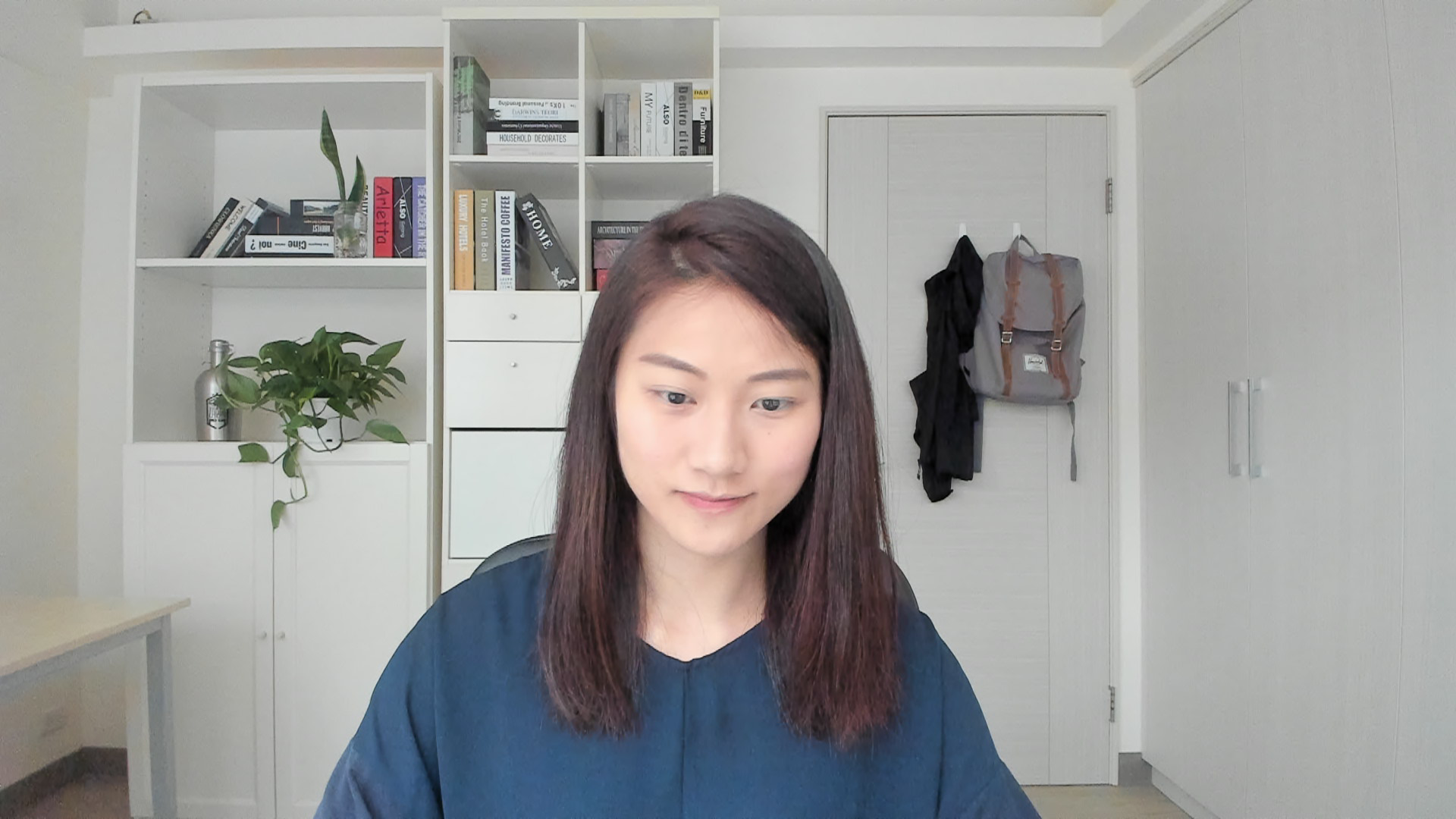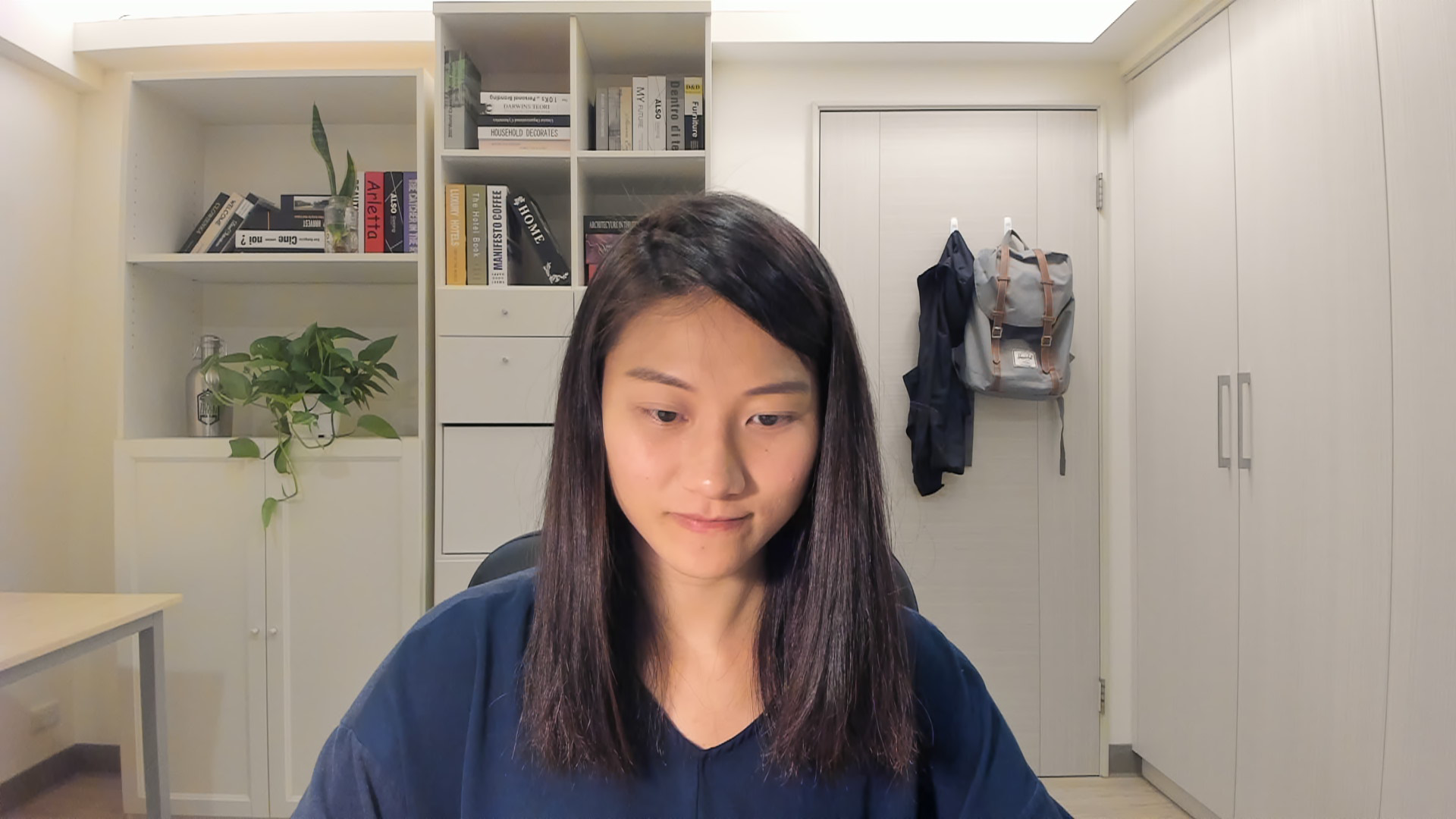 These are raw image output from the Logitech Brio webcam (not edited). We tested these in the same indoor location with four lighting conditions. The images look natural even under different lighting conditions with the right amount of exposure and accurate colors with delightful and sharp details. It's using the RealLight 3 technology with HDR (high dynamic range) to adjust to any environment. However, the color adjustment shows slightly different results under different lightings. The color tone is a bit yellowish during the nighttime compared to daytime; it's because the room lights have a yellow color.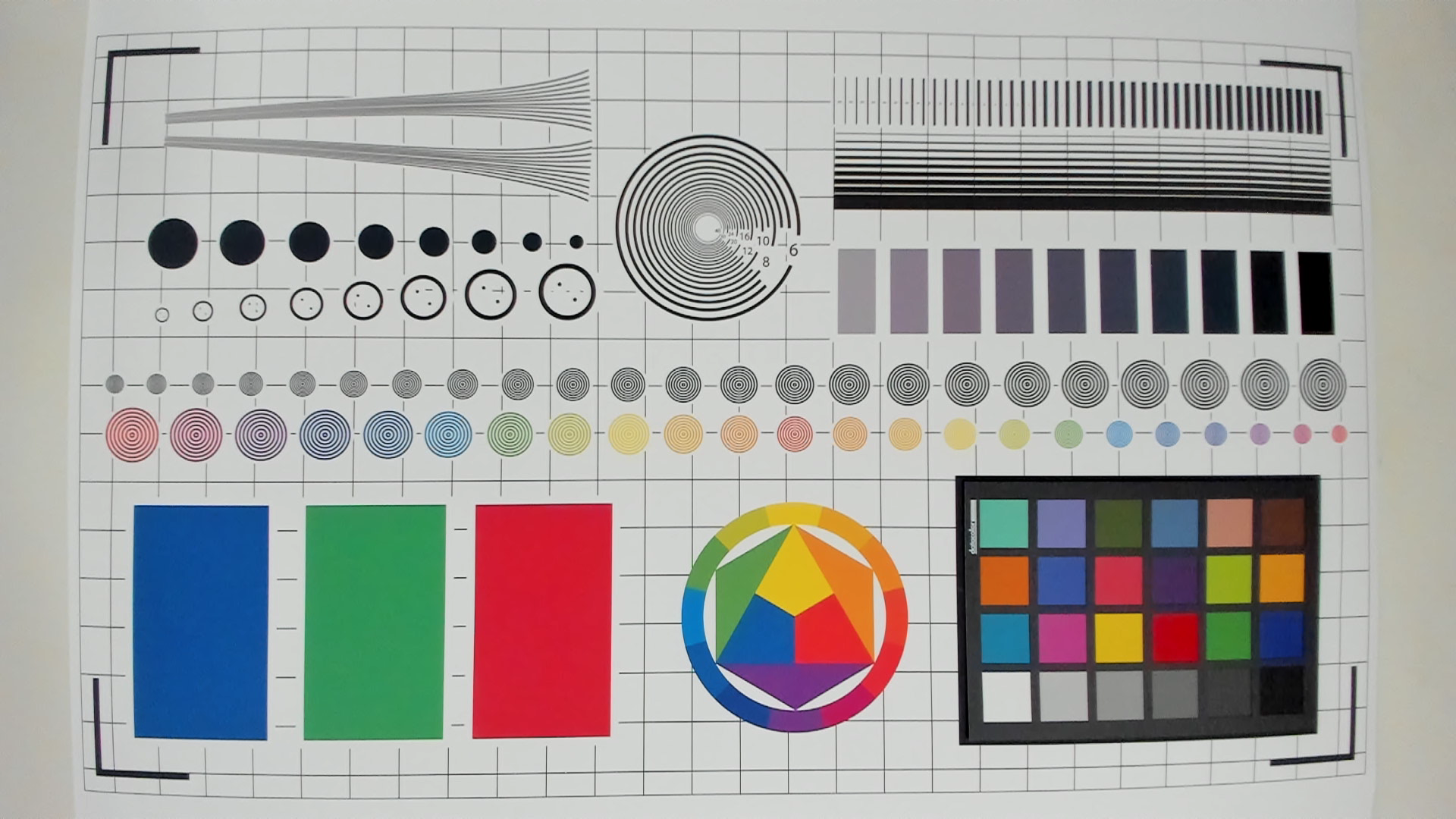 | | |
| --- | --- |
| | |
| Color palette for white balance and exposure result | Resolution test result |
| | |
| --- | --- |
| | |
| Logitech Brio noise test result | Logitech C525 noise test result |
From the test chart here, we can collect some data about the webcam quality. First, comparing the camera results with how the actual color palette looks can determine the white balance dan exposure. The color produced from auto-correction is a little bit off, but it's still pretty excellent. Secondly, the noise test shows a little to no noise in this image; if there's a lot of noise, you'll spot many different colored pixels (Logitech C525 as reference). Thirdly, the resolution test shows you can still read the number up to 20-24 which is great for a webcam. Lastly, you can see a slight distortion from the whole chart image's square grid where the corners look slightly curved.
Comparison with Logitech C930e and Logitech C525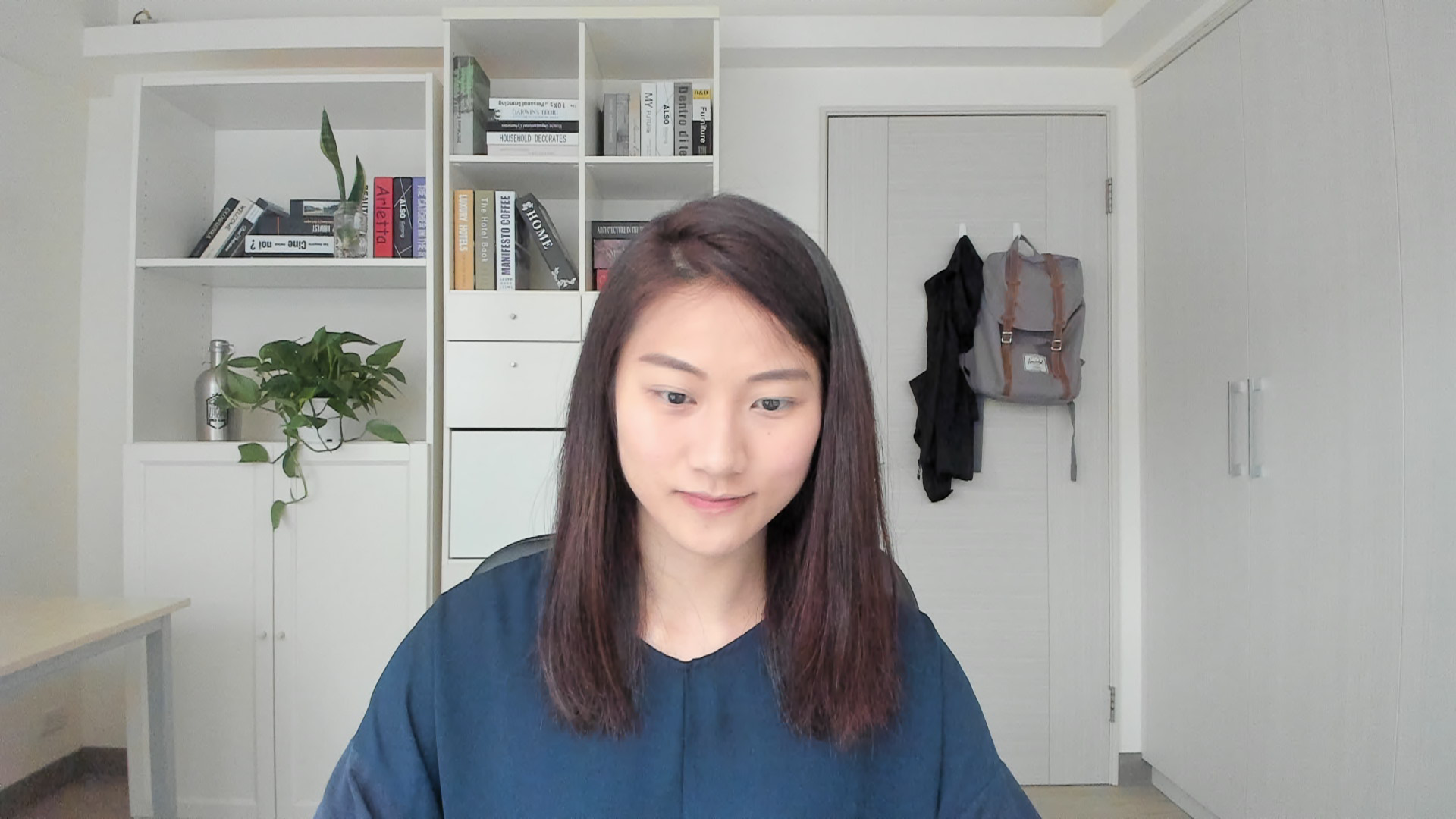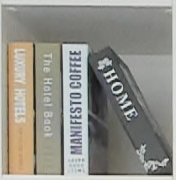 We're benchmarking Logitech Brio with another mid-tier (Logitech C930e) and low-tier (Logitech C525) Logitech webcam. At a glance, it's evident that Logitech Brio is incomparable with Logitech C525 at any level. Compared to Logitech C930e, Logitech Brio's image has more exposure, resulting in a more natural-looking picture. Also, the Logitech C930e has a different field-of-view resulting in image distortion, so it looks more curved at the image's corners. With that said, both webcams (Brio and C930e) still produce a high quality white balanced image with bright colors.
Video Quality 🎥
We did video testing under two lighting conditions. The first one was in the daytime with natural light and the second one was at night time with room lights. The videos above are using 1080p resolution with 30-60 FPS. The results are fantastic; video quality looks top-notch compared to other available webcams or most built-in 720p laptop webcams. Using Logitech Brio will give you an excellent high-resolution look.
Logitech Brio has an autofocus feature, which we tested to be accurate and fast. You can also adjust the frame rate using Logitech Capture Software: 4K resolution up to 30 FPS, 1080p up to 60 FPS, and 720p up to 90 FPS.
Most videoconferencing services can only stream up to 1080p resolution. In that case, we can only use the 4K resolution to record a video locally and upload it later to any 4K-supporting platform.
Audio Quality 🔊
When considering a webcam, we sometimes overlooked the microphone because we use a headset. However, if you're looking to use the webcam's built-in microphone, Logitech Brio has excellent sound quality. Logitech Brio's dual omnidirectional mics with noise-capability can eliminate the need for a headset during video calls. The background noise doesn't get amplified, and your voice does sound natural.
Design 🖋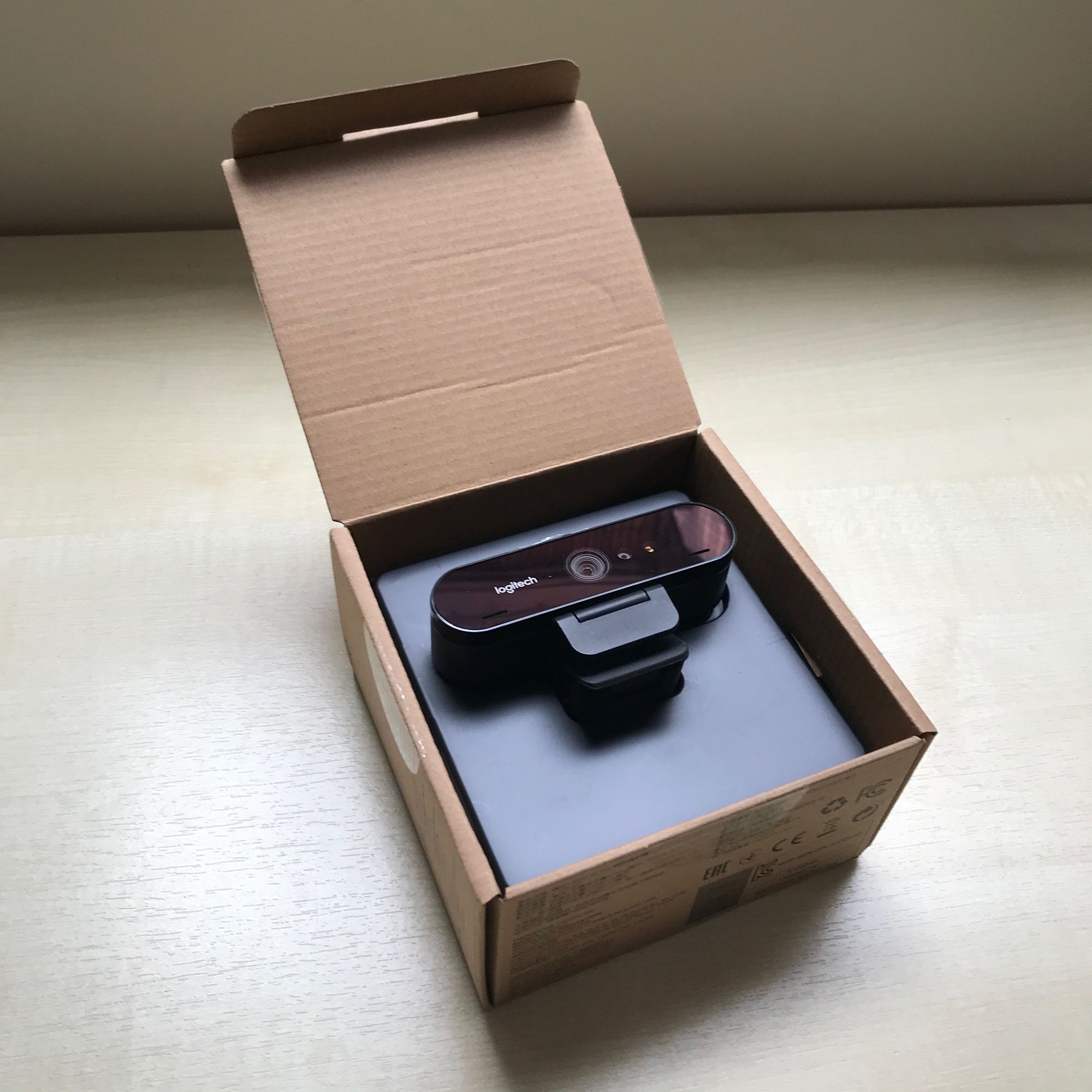 Dimension
| | Webcam | Mounting Clip |
| --- | --- | --- |
| Height | 1.06 in (27 mm) | 0.75 in (19 mm) |
| Width | 4.02 in (102 mm) | 1.42 in (36 mm) |
| Depth | 1.06 in (27 mm) | 2.48 in (63 mm) |
| Weight | 2.22 oz (63 g) | 1.55 oz (44 g) |
| Cable length | 7.2 ft (2.2 m) | - |
The Logitech Brio has a modern, neat, and stylish look to it for personal or professional use, measuring one by four by one inch (HWD) and weighs 2.2 ounces. The clip attached easily and securely to the top of our Macbook Pro 15" (2016). The privacy flip cover is also included to give you maximum privacy security. However, the plastic exterior and privacy flip cover disappointingly make this webcam loses its premium feeling.
Technical Specification ⚙️
| Parameter | Value |
| --- | --- |
| Megapixel | 13 MP |
| Resolution | 4K, 1080p, 720p |
| Framerate | 30 - 90fps (frame per second) |
| Focus type | Autofocus |
| Field of View | 90°, 78°, 65° |
| Microphone | stereo, dual omni-directional |
Conclusion
If you're looking for the best quality camera without worrying about budget, go for it. It's the best webcam you can get right now. But, if you're looking for the best value for its price, this might not be suitable for you since most of the video conferencing apps don't support 4K yet. You can get a cheaper option with better quality than the webcam you currently have.