AVerMedia is known for its wide selection of content creation & streaming products. While webcams are admittedly heavy on Logitech, it isn't the only game in town. AVerMedia also makes webcams, and their Live Streamer CAM 313 (PW313) packs solid specs into an affordable package - only for $60 on Amazon. The 1080p/30 fps webcam has some useful features to set it apart from its competitors, like a privacy shutter, 360-degree swivel, and free software for recording and streaming. If you're a content creator/live streamer who just started, this might be a good pick on a budget.
Disclosure: This review was written by Lumina, a company that builds devices for remote work. Our mission is to make remote work better by building forward-thinking collaboration software, webcams, and conferencing devices.
Ratings ⭐️
| | |
| --- | --- |
| Image/Video Quality | 7/10 |
| Audio Quality | 5/10 |
| Appearance/Design | 7/10 |
Pros
📷 Good quality image/video (with adequate lighting).
🎱 The ball joint lets you adjust the angle easily and can do a 360° swivel.
🕵️‍♂️ Built-in privacy shutter.
🆓 Free software included (CAMEngine) with features like animated face-tracking stickers and filter effects.
Cons
📽 Image quality is not excellent in low light
⚙️ Poor auto color correction
👁 Fixed focus (no auto-focus)
👎 The privacy slider is incredibly loose.
Image Quality 📷
We tested the webcam in the same indoor space with four lighting conditions (daylight and night time with low light, full light, and backlight). The AVerMedia CAM313 (PW313) produces the images below with no editing applied.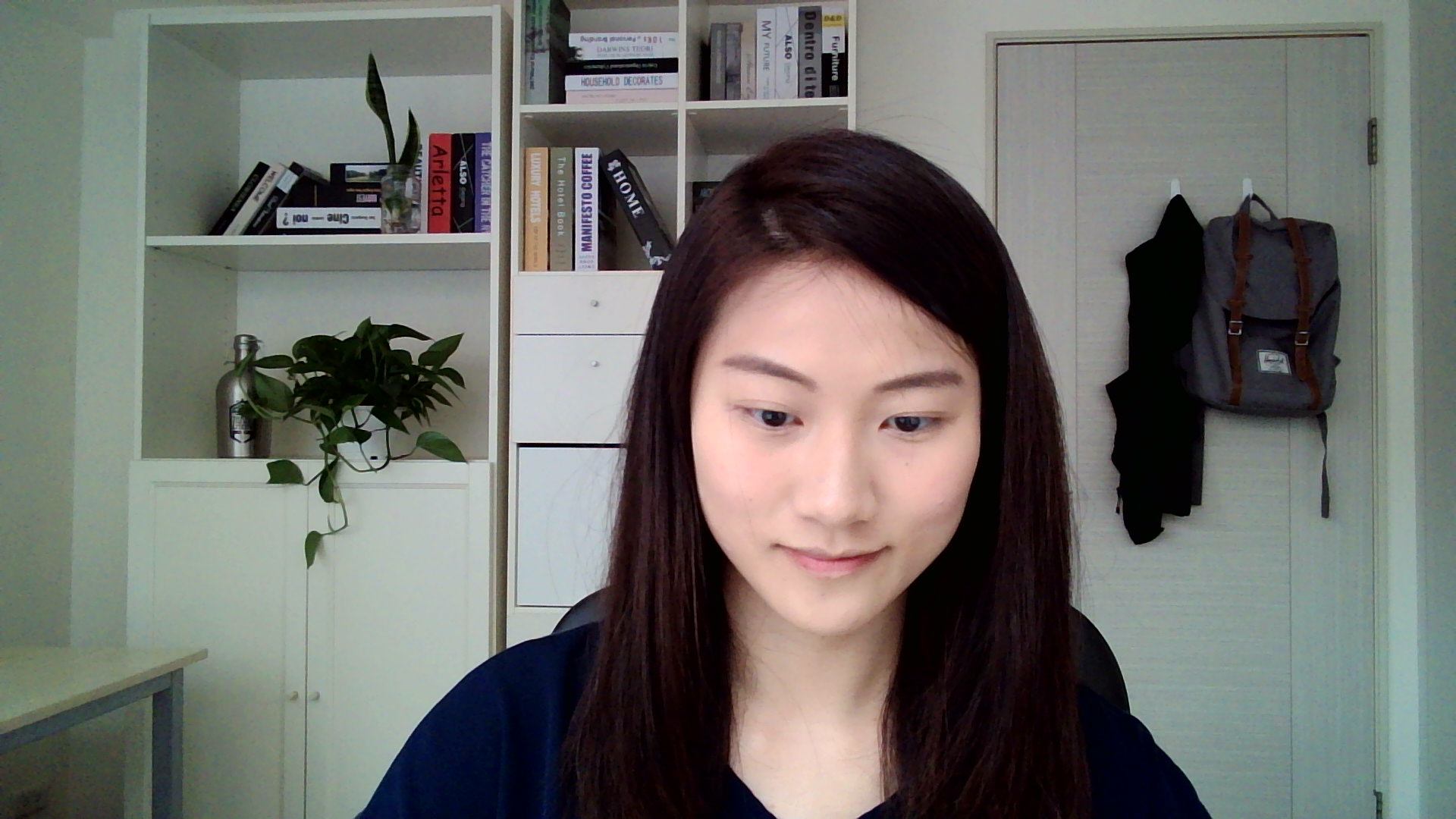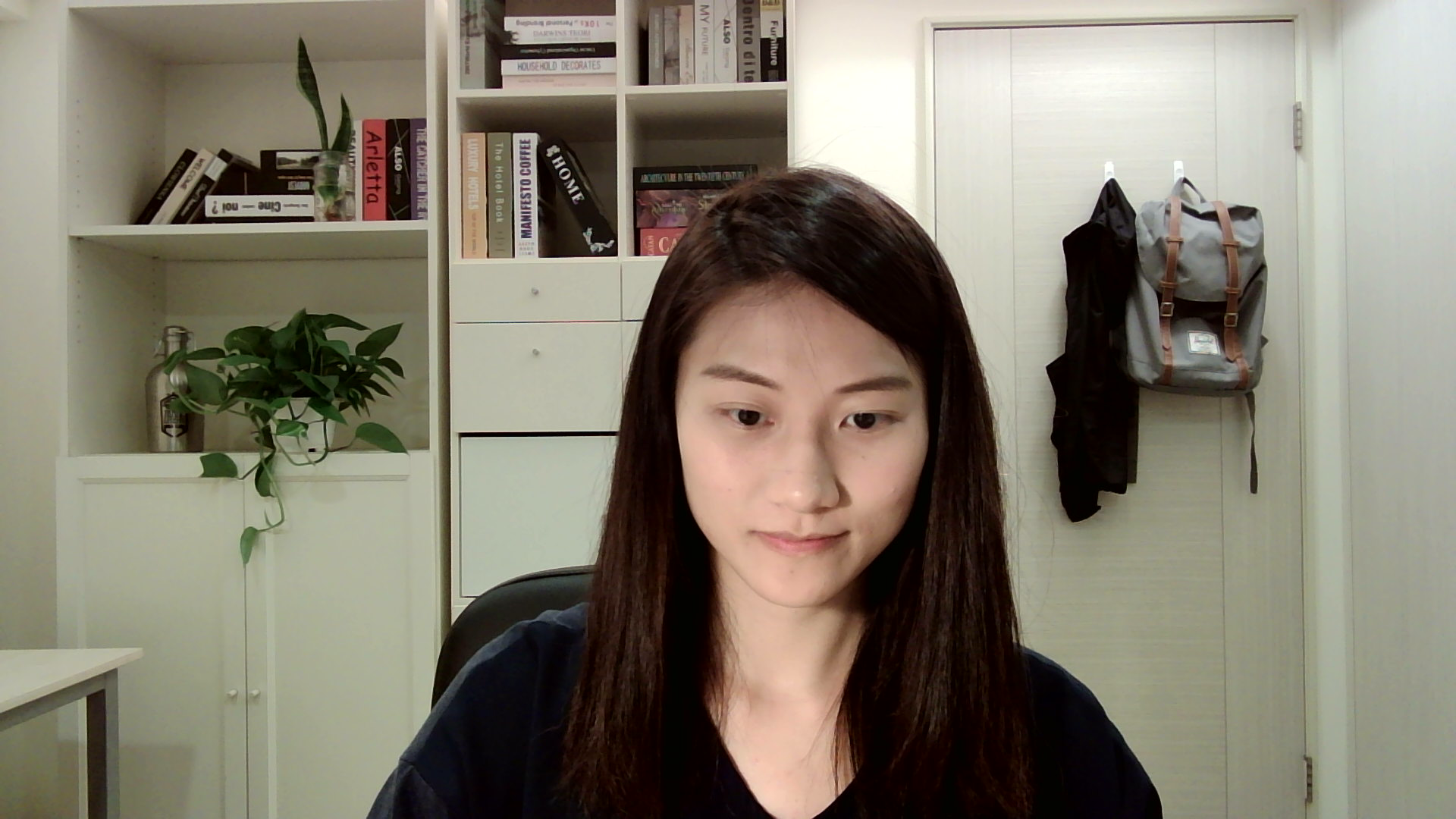 The 65-degree field of view and 1080p resolution enables this webcam to capture the background's whole cupboards and door. The image result from daylight shows a good quality image with delicate white balance and decent exposure. At night, the image quality heavily depends on the lighting but still produces proper temperature images (not too yellow and not too blue). A full light setup still delivers a high-quality image with adequate color correction. In both backlight setup and low light setup, the person's face becomes darker, and also the contrast between her hair and her clothes are less apparent.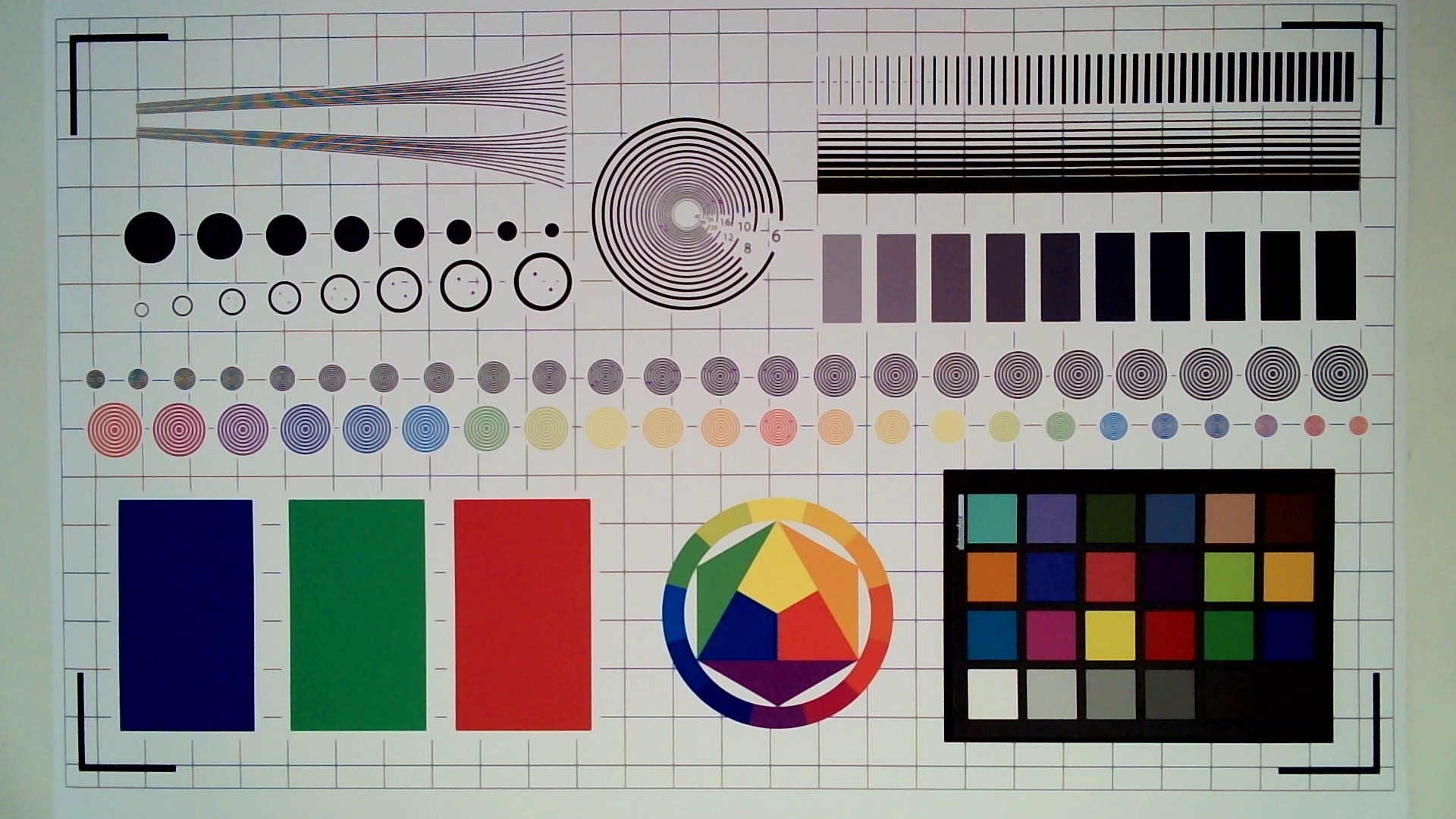 The image above was taken using an AVerMedia CAM313 webcam. We can see that this webcam image output has little to no distortion from the square grids because it has a relatively acute field-of-view angle (65°).
| | |
| --- | --- |
| | |
| Color palette for white balance and exposure result | Resolution test result |
Next, the color palette shows the actual palette color (small square) vs. the webcam output, and we can see here that they are distinguishable. The colors are darker and have some noises. And for the resolution, you can read up to number 16, which is not as good as Logitech C930e with the same 1080p resolution (read here about Logitech C930e).
| | |
| --- | --- |
| | |
| AVerMedia CAM313 noise test result | Logitech C930e noise test result |
Also, we compare the AVerMedia CAM313 with another 1080p webcam, Logitech C930e. The noise test shows a little to no noise in this image; however, if you zoom in, AVerMedia CAM313's noise is more apparent than Logitech C930e's noise.
Comparison with Other 1080p Webcams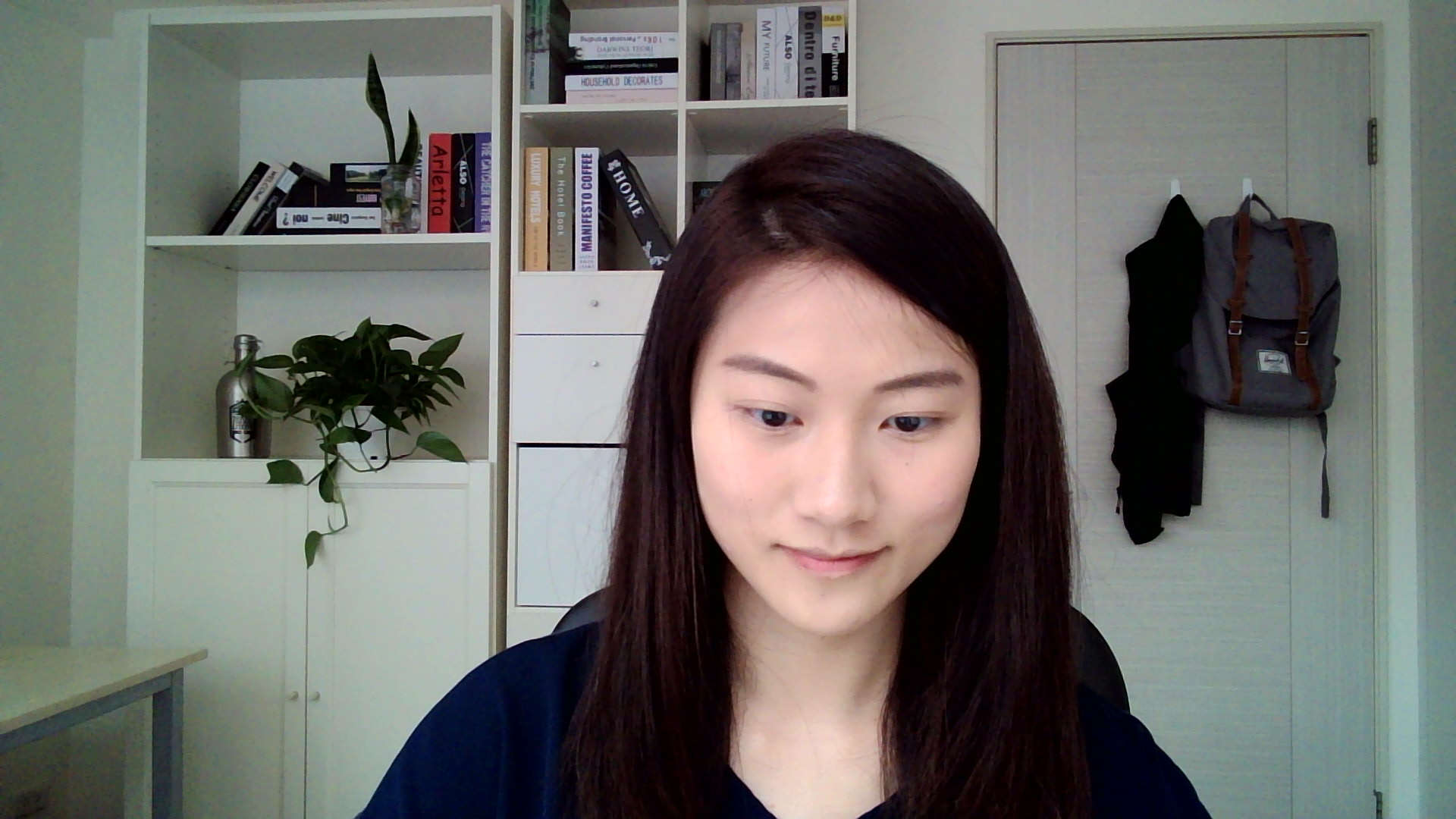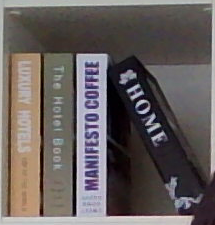 We're benchmarking AVerMedia with other 1080p 30fps webcams in the market, and we picked Logitech C930e and Aukey FHD webcam for this comparison. One thing that we can quickly notice is the field-of-view from each picture. AVerMedia CAM313 has a more narrow field-of-view compared to the other webcams. Still, you can also see there's no image distortion from AVerMedia CAM313, unlike Logitech C930e and Aukey FHD.
When we compared the images, we can also see the difference in image quality from each webcam. The AVerMedia CAM313's image doesn't look as natural as Logitech C930e's image because of the colder image temperature, less exposure, and more contrast. On the other hand, compared with the Aukey FHD webcam, the AVerMedia CAM313 image has more exposure and less noise by looking at the more readable book image.
Video Quality 🎥
Daytime with natural light
Nighttime with room lights
The videos above are using 1080p resolution with 30 FPS. The video quality is good, smooth with 30 FPS, which is standard in today's market. AVerMedia CAM313 has a fixed-focus lens; there's no blur when she moves her head in the video. Additionally, the AVerMedia CAM313 works well with most video conferencing apps, but the CAMEngine software is not supported universally in any application.
Audio Quality 🔊
AVerMedia CAM313 also has a built-in mic but the quality is quite mediocre. It has two separate mono microphones which will not give any wider or immersive sound field to the audio captured. That might be because the privacy cover is covering one side of the microphone which might reduce the audio quality even if it's using stereo microphones. The audio quality produced is not great so we recommend to use a dedicated headset when using this webcam.
Design 🖋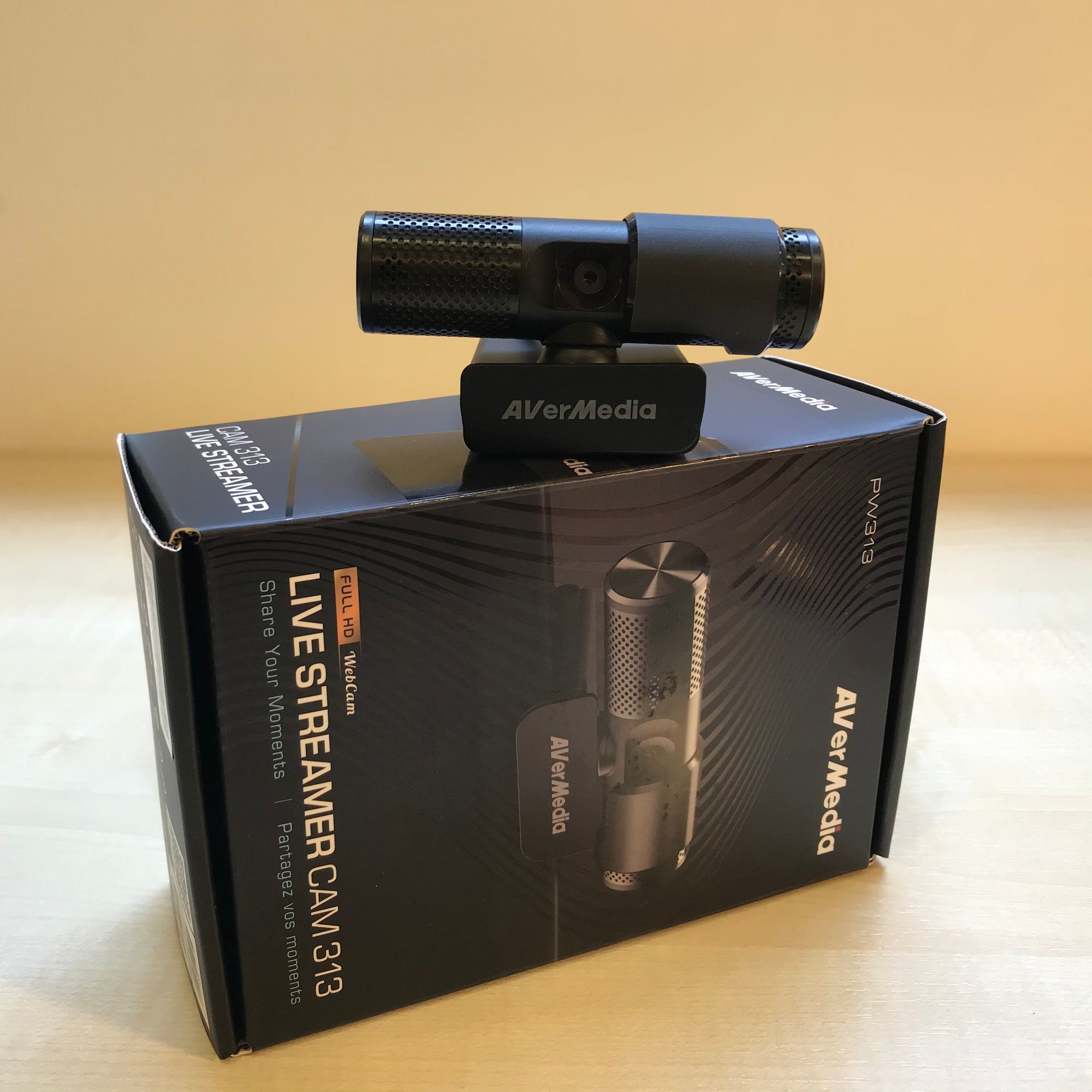 | | Webcam |
| --- | --- |
| Dimension | 90 x 53 x 47 mm (3.54 x 2.08 x 1.85 inch) |
| Weight | 130g ± 5 g (4.6 oz ± 0.17 oz) |
| Cable length | 1.5 m |
| Joint | Ball joint with 360° swivel |
One of the most noticeable design features of this webcam is its privacy shutter. It is built-in, and you can use it easily just by sliding it. However, the downside is one of the microphone areas is covered by this privacy cover when using the camera.
Also, the 360° swivel allows you to direct the webcam wherever you want it. It makes it easier to adjust the webcam angle, giving you more flexibility for the webcam placement. It has a quarter-inch screw on the bottom, which can be attached to a tripod.
Technical Specification ⚙️
| Parameter | Value |
| --- | --- |
| Image Sensor | 1/2.7" CMOS sensor, 2MP |
| Resolution | 1080p |
| Framerate | 30 fps (frame per second) |
| Focus type | Fixed focus |
| Field of View | 65° |
| Microphone | Mono, dual mics |
Conclusion
Compared with other 1080p webcams in the market, AVerMedia CAM313 still has something unique to offer. The image quality might not be the best amongst all 1080p webcams, but overall webcam design might be appealing to some people. It's plug-and-play - simple to use, and it can provide a better quality image using the CAMEngine software to adjust the image output. It has these differentiators that can make this webcam a well-rounded choice at its price point.